Wearing a mask at the Museum is optional.
Click here
for more information on visiting.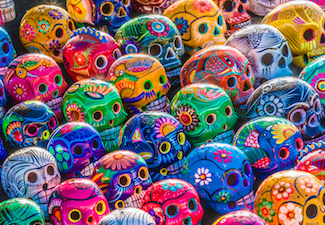 Wednesdays@2 Dia de los Muertos Folk Art
October 3, 2018
2:00 PM
Discover folk art and tradition connected to the Mexican holiday Dia de los Muertos with CMA adjunct curator for folk art Michael Hall and Leticia Vazquez-Smith from the Latino Arts for Humanity. Learn about symbols of memory, mourning, and celebration from this holiday. Cost of this program is $20 for nonmembers (includes general admission) and $5 for members.