Wearing a mask at the Museum is optional.
Click here
for more information on visiting.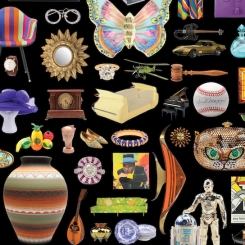 Wednesdays@2 featuring Everything But The House
April 20, 2022
2:00–3:00 PM
Location: CMA & Online
Join Margaret Wunderlich from EBTH to learn about market trends, how to sell at auction, and what to look for when assessing the value of antique, vintage, and contemporary items. Do you have an item you're interested in selling at auction? Bring in photos and we will assess it during the Q&A!
In-person tickets are $5 for CMA Members, $20 Non-Members. Virtual Zoom session is free.
This program is a hybrid experience with an in-person talk and a virtual Zoom session. Check back to this page to tune-in to the virtual experience on the event date.