Wearing a mask at the Museum is optional.
Click here
for more information on visiting.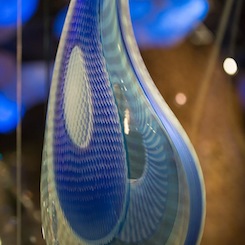 SOLD OUT Wednesdays@2: Modern Art @ CMA – The Age of Impressionism
October 18, 2017
2:00 PM
SOLD OUT. This program is the first in a series of lectures that focuses on the origins and development of modern art, with emphasis on CMA works. Ann Dumas, CMA Adjunct Curator of European Art and Curator at the Royal Academy of the Arts in London, looks at Impressionism and Post-Impressionism. The Impressionists captured the bright colors of sunlight in loose, detached brushstrokes, working outside in a style that was revolutionary at the time. They were followed by the Post-Impressionist generation of artists who worked in bolder styles that bordered on abstraction, often choosing themes drawn from fantasy and the imagination. Dumas traces the evolution of Impressionist and Post- Impressionist art, examining such CMA masterpieces as Monet's
Weeping Willows
and Cézanne's
Portrait of Victor Chocquet
and discusses the role of CMA's Howard D. and Babette L. Sirak Collection. Cost of the program is $20 for nonmembers (includes general admission) and $5 for CMA members.
Tickets.