Wearing a mask at the Museum is optional.
Click here
for more information on visiting.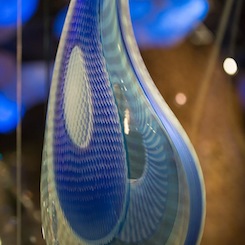 Wednesdays@2: Modern Art@CMA: Expressionism & Fauvism
April 18, 2018
2:00 PM
In this second in a 4-part series on Modern Art in the permanent collection of the Columbus Museum of Art, guest speaker Jeff Nigro will lecture on masterpieces of the Expressionist and Fauvist movement in early 20th-century European and American painting. By radically distorting the visible world, Expressionists like Ernst Ludwig Kirchner and Emil Nolde revolutionized the art of Germany while in France, Henri Matisse led the Fauvist revolt that championed intense, freely applied color. Artists affected by the emotional directness of the Expressionists and Fauves included Jawlensky, Feinginer, and Hartley. The speaker will also discuss the affinity of Ferdinand Howald, Columbus's legendary collector, for the art of both movements, and the persecution that many German artists endured under the Nazis. Art historian Jeff Nigro, who has served at the Art Institute of Chicago for over 30 years as a lecturer and educator, is currently a curatorial researcher and president of the Classical Art Society, and a frequent speaker for the Jane Austen Society of North America.
Tickets
for this program are $20 for nonmembers (includes general admission) and $5 for members.