Wearing a mask at the Museum is optional.
Click here
for more information on visiting.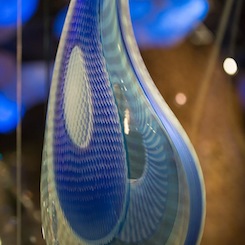 Wednesdays@2: Mozart to Matisse: Impressionism and the Sea
April 11, 2018
2:00 PM
CMA, in partnership with Columbus Symphony Orchestra (CSO), presents this afternoon series pairing lectures exploring works of art with chamber music performances. It has been said that the Impressionist movement, dedicated to open-air views of sparkling sunlight and re ections, owes its origins to the ocean. The painting that gave the movement its name, Monet's Impression: Sunrise, depicts the waters of the Atlantic off the French coast. See how views of the sea by Monet, Manet, and Renoir captured both the ocean itself and the activities of those whose lives unfolded in or around the maritime environment.
Tickets
for this program is $20 for nonmembers (includes general admission) and $5 for members. Sponsored by CMA Docent Alums.