Wearing a mask at the Museum is optional.
Click here
for more information on visiting.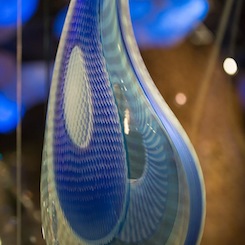 Wednesdays@2 – Mozart to Matisse: Napoleon in Painting and Sculpture
January 29, 2020
2:00 PM
Location: CMA
Mozart to Matisse is a series featuring chamber music performed by Columbus Symphony Orchestra (CSO) musicians paired with discussions of art related in theme by CMA curators. This program features Napoleon's legacy in painting and sculpture, from heroic idealizations dating back to the French emperor's rise to power to somber paintings chronicling his ultimate defeat following the unsuccessful Russian campaign. The latter was commemorated in Tschaikovsky's 1812 Overture, first performed in 1882, a celebration of Russia's victory over the French imperial invasion. Depictions of Napoleon spanned a range of artistic movements and styles, from the neo-classical to Romantic masterpieces to later depictions in a more naturalistic style. Cost of this program is $20 for nonmembers (includes general admission) and $5 for members.