Wearing a mask at the Museum is optional.
Click here
for more information on visiting.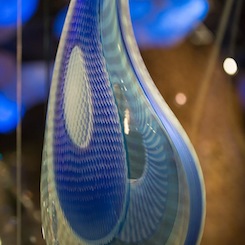 Wednesdays@2: Ohio Plein Air Part Two
June 14, 2017
2:00 PM
Hear members of the The Ohio Plein Air Society (OPAS), an organization of artists and art lovers who share a common interest in painting outdoors ("en plein air"), discuss the CMA exhibition showcasing their work, on view until June 18. This program follows a Wed@2 OPAS program presented on June 7 which featured a different group artists. On June 14, visitors will hear Robin Roberts, Jeff Stahler, Tom Cole discuss their works. Earlier in the day, at 11:00 AM, these artists will each complete an open-air painting around the museum, and then bring it to the auditorium to show and discuss it at 2:00. Visitors are welcome to watch the artists work on their paintings that morning. The Ohio Plein Air Society Show: The Best of OPAS features a juried group of some 90 works painted in the open air. Join us for a lively program with these dynamic artists. Cost of the program is $20 for nonmembers (includes general admission) and $5 for members.