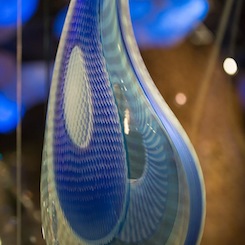 Wednesdays@2: Ohio Watercolor Society
August 23, 2017
2:00 PM
Hear members of the Ohio Watercolor Society (OWS), one of America's leading watercolor organizations, discuss the CMA exhibition that features recent work by its members, who hail from across the state. On view until September 10, the exhibition highlights the group's goal 
to foster appreciation for the watercolor medium among artists and the public. Join a group of talented artists represented in the exhibition to hear about their works, careers, and observations. The program also provides
 an opportunity for you to ask questions and exchange views with the panel. Cost of the program is $20 for nonmembers (includes general admission) and $5 for members.