Wearing a mask at the Museum is optional.
Click here
for more information on visiting.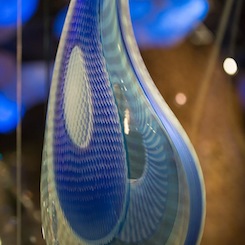 Wednesdays@2 Provenance: Investigating the Chain of Ownership of a Work of Art
March 29, 2017
2:00 PM
Scholar Robert Calhoun will discuss his role at the Museum as the recipient of the prestigious Samuel H. Kress Provenance Research Fellowship. During the last year, he has researched the "genealogy" of European works in the collection. He will discuss these and other works that might have changed ownership during the Nazi era and efforts to restore these treasures to their rightful owners. Through diligent research, museums like CMA support restitution efforts while providing a valuable perspective on the history of collecting. Cost of the program is $20 for nonmembers (includes general admission) and $5 for members.