Wearing a mask at the Museum is optional.
Click here
for more information on visiting.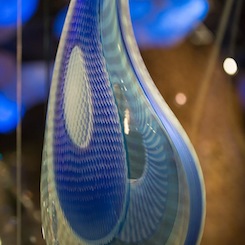 Wednesdays@2: Remembering Charles
March 22, 2017
2:00 PM
Charles Kleibacker, well known in Columbus for his marvelous exhibitions at The Ohio State University, the Riffe Gallery, and the Columbus Museum of Art, made his own mark on fashion by re-engineering the bias cut of the 1930s to suit the needs of fashionable women in the 1960s and 70s. This presentation by Charles's dear friend and colleague Jean Druesedow will highlight Charles Kleibacker's contributions to fashion as a "master of the bias." Cost of the program is $20 for nonmembers (includes general admission) and $5 for members.