Wearing a mask at the Museum is optional.
Click here
for more information on visiting.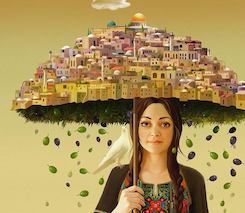 Wednesdays@2: Sara Abou Rashed's A Map of Myself
November 7, 2018
2:00 PM
Sara Abou Rashed is one of the most exciting young voices in America. At age 13, her family was forced by war to flee Syria, ultimately seeking refuge and a new homeland in Ohio. In this abbreviated performance of her one-woman show A Map of Myself: My Odyssey to America, Sara recounts her journey from war-torn Damascus to welcoming Columbus in a performance that combines acting, classic storytelling, and dynamic spoken-word poetry. Cost of this program is $20 for nonmembers (includes general admission) and $5 for members.