Wearing a mask at the Museum is optional.
Click here
for more information on visiting.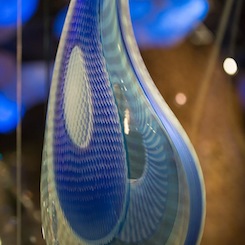 Wednesdays@2: The Power of Two
April 5, 2017
2:00 PM
History has done a disservice to creativity, leading us to believe that the most important works of art and scientific innovations were conjured by solo "creative genius." What research into the lives and processes of creative thinkers actually reveals is that creativity is best when it is collaborative. Creative pairs — Picasso and Braque, Lennon and McCartney, Ray and Charles Eames or Ruben and Isabel Toledo— we are fascinated by the mystery of two. What happens when two come together intellectually, emotionally and creatively, bound by shared curiosities and the impulse to make? A lively discussion by colleagues Cindy Foley, Deputy Director for Learning & Experience and Sarah J. Rogers, Executive Deputy Director and curator of the Bodies@Work exhibition, as well as local creative thinkers Tyiesha Radford Shorts and Marshall Shorts. Cost of the program is $20 for nonmembers (includes general admission) and $5 for members.