Wearing a mask at the Museum is optional.
Click here
for more information on visiting.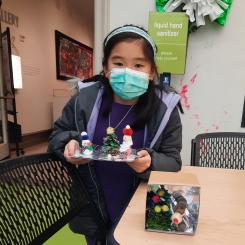 Winter Art Breaks
December 22, 2022
11:00 AM–3:00 PM
Location: CMA
Join us in the Studio for Winter Art Breaks. A family friendly activity with gift giving activities to create over the winter break.
Winter Art Breaks are happening December 21, 22, 28 and 29 from 11:00 AM–3:00 PM, and are included with the cost of admission.