Wearing a mask at the Museum is optional.
Click here
for more information on visiting.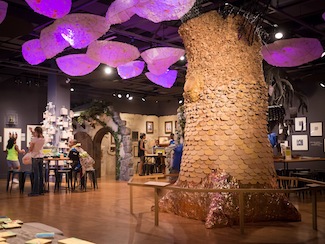 Wonder Room Closing
September 19, 2017
10:00 AM - 5:00 PM
The Wonder Room will be closed from September 19 – October 27 to prepare for a new installation of great art and creative experiences. A dramatic change from the current design, the new installation showcases CMA's rich collection of textile arts including Turkish prayer rugs, Native American weavings, and contemporary works. The new Wonder Room opens to CMA members on October 27 and to the general public on October 28.