As of March 7, the City of Columbus and Franklin County have lifted their mask mandates. Wearing a mask at the Museum is now optional.
Click here
for more information on visiting and to reserve a ticket.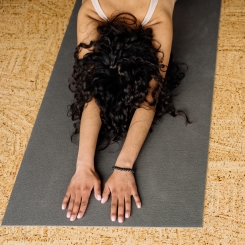 Yoga @ CMA
February 10, 2022
6:00–7:00 PM
Location: Online
Replenish invites you to enjoy yoga for everyday life. Whether you are a beginner or advanced student this practice will allow you to reset the body, move at a slower pace and experience the practice of relaxation. Program is $10 with registration.