Wearing a mask at the Museum is optional.
Click here
for more information on visiting.
Forward Together: Promised Gifts from the Collection of Donna and Larry James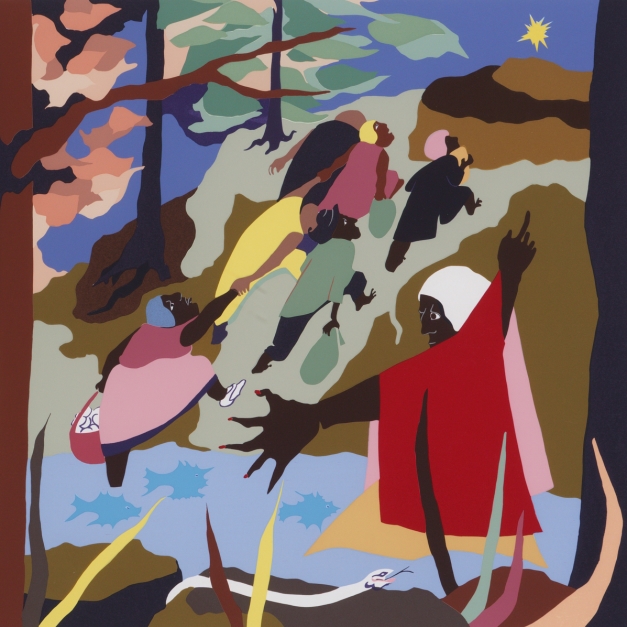 Columbus Museum of Art
March 5–September 25, 2022
Forward Together highlights gifts from the collection of Donna and Larry James, longtime supporters of the arts in Columbus. The exhibition features work by prominent Black artists such as William Carter, Elizabeth Catlett, and Jacob Lawrence alongside that of local figures such as Smoky Brown, Levent Isik, Aminah Robinson, Omar Shaheed, and Bamazi Talle.
Community leaders Donna and Larry James in both their professional and volunteer lives have done much to enrich their hometown community of Columbus. When they turned their attention to collecting art, they realized how meaningful and joyful living with the objects they carefully amassed had become for them. With this promised gift to the Museum, they want to expand this experience beyond the walls of their home to the community where many others will have the opportunity to share this experience. Some of the artists represented in their collection are world-renowned—such as Elizabeth Catlett and Jacob Lawrence, while many others are equally as talented but are only more recently receiving the recognition they deserve. Still others are well-known Columbus artists. Many of the artists in the exhibition, but not all, are artists of color. Each of the paintings, drawings, sculpture, prints, and tribal masks has a compelling story to tell and each reveals the creative depths of its maker. We applaud Donna and Larry for their generosity and for making this art a treasured resource for so many to enjoy today and for future generations to come.

Listen to a conversation with Donna and Larry James and Nannette Maciejunes about their collection


Thank you Exhibition Supporters!
Congresswoman Joyce Beatty, Chair CBC
Crabbe, Brown & James, LLP
Wayne Lawson & Bill Mitchell
Sandra López
Nannette & George Maciejunes
Steve & Holly Wittmann
Jacob Lawrence, Forward Together (detail), 1997. Promised Gift of Donna and Larry James