September 08, 2018 – January 27, 2019
Take Up Space, a cross section of five years of collecting, is a loud reply to its surroundings. Abstraction travels across floors, hangs on walls, and is suspended above stairwells. Abstraction runs throughout this space, exploring and becoming territory. The works – mostly paintings – are results of artists' projects that consider the relevance and power of abstraction's possibilities.
The works in these galleries respond: to architecture, to history, to color, to taste, to edges, to time, and to our sociopolitical climate. They are explorations of form. They require us to notice their experimentation. They charge us to take the color, shapes, and scale of their structures into account.
Whether they conjure the cosmic universal beyond or the memories of childhood, whether the canvas is saturated with paint or deftly sewn together, whether we feel a heavy sculptural presence or an ethereal breezy form, abstraction takes us, unapologetically, to a place of openness, multiplicity, and intelligent consideration of diversity in all its forms.
Supported in part by grants from the Greater Columbus Arts Council and the Ohio Arts Council.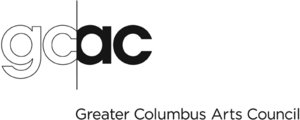 ---
ARTISTS
Johnny Abrahams
Lita Albuquerque
Zachary Armstrong
Glen Baldridge
Sarah Cain
Sarah Crowner
Tomory Dodge
Aboubakar Fofana
Tomashi Jackson
Pamela Jorden
Odili Donald Odita
Jackie Saccoccio
David Scanavino