We believe it is our responsibility to support the City of Columbus' mask mandate, and to provide as safe an experience as possible for our visitors. We ask all Museum visitors to respect the mandate and each other, and please wear a mask.
Click here
for more information on visiting and to reserve a ticket.
Think Outside the Brick: The Creative Art of LEGO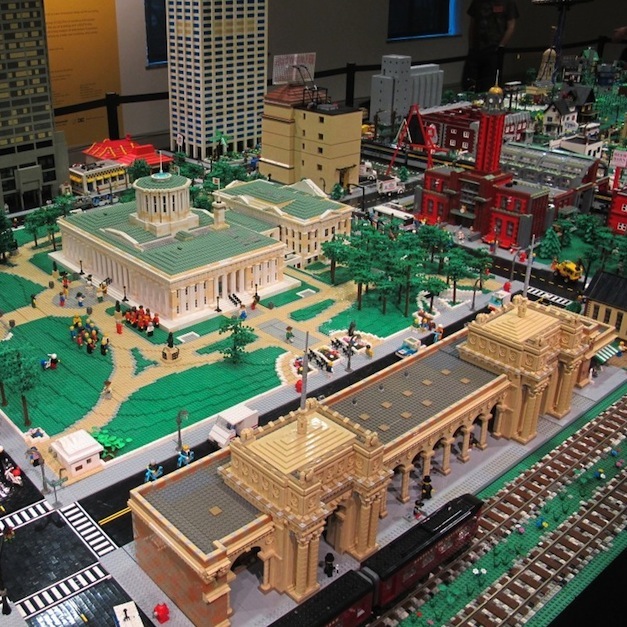 November 11, 2016 – February 26, 2017

The holiday season signals the return of our celebration of the creative potential of LEGO® bricks. Think Outside the Brick is a collaborative project with the Ohio LEGO User's Group (OhioLUG). An enormous model of Columbus features the return of familiar landmarks and imaginative creations. OhioLUG will also build LEGO models of Pokémon that will be installed in several locations around the Museum.
Friends of Think Outside the Brick
Sarah and Dan Kay, Exhibition Chairs
Sarah and Dan Kay, Haley, Zoë, Tessa & Ian American Electric Power
Ben Addison and John Looker
Dan and Janice Bailey
Bob Bernard
Charles F. Brunner
Ruth E. Deacon
Jack and Lena Heyman and Family
John and Barb Hykes
Bryan and Carrie McDermott
Jeffrey and Gretchen Myers
Anna and Zoltan Nemeth
Miles Razek
Jay and Joyce Schoedinger
Anonymous (1)