We're Open!
Click here
for more information on visiting and to reserve a timed ticket.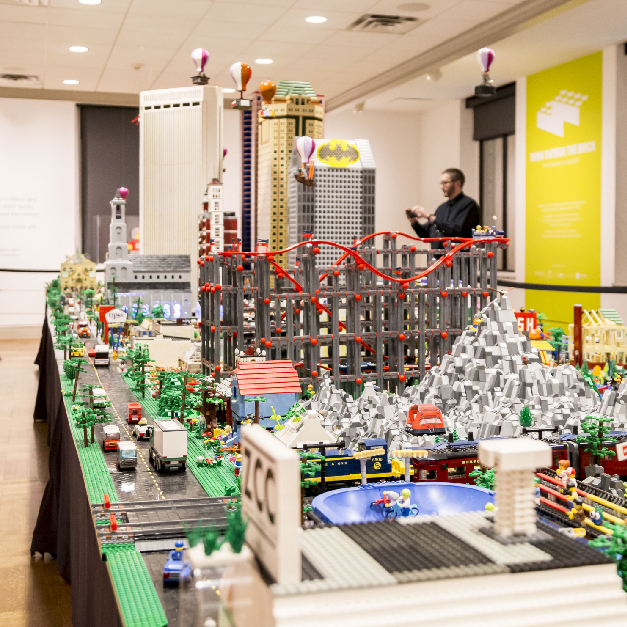 On View
4.24.2021 – 8.20.2021
CMA's annual celebration of the creative potential of LEGO® bricks returns, featuring an enormous model of Columbus built collaboratively by the Ohio LEGO User's Group (OhioLUG). The exhibition includes the return of familiar landmarks, imaginative creations, and COVID-19 safety updates.
While we wait for the exhibition to begin later in 2021, join in on the fun at home with these CMA LEGO Minifigure drawing templates! Share your creations on social media channels by using #MyCMA.
Download CMA LEGO Minifigure Drawing Templates