The Museum is closing early Thursday, September 29, at 3:00 PM for our annual gala.
Click here
for more information on visiting and to reserve a ticket.
Aminah Robinson Legacy Project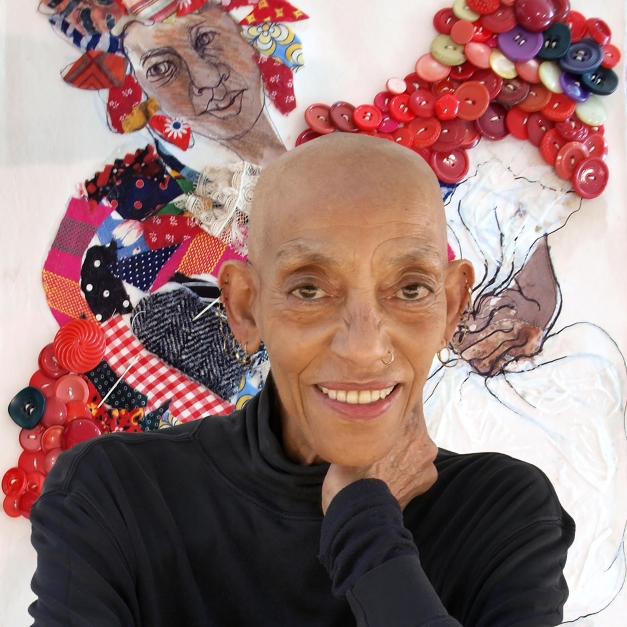 By the time I reached nine years old, I was deep, deep into transforming and recording the culture of my people into works of art. The magnitude of research and study of Afro-Amerikans is what I have dedicated my life to. My works are the missing pages of American history.
—Aminah Brenda Lynn Robinson

The Aminah Brenda Lynn Robinson Legacy Project (ABLR Legacy Project) seeks to preserve and present the work of Columbus native and MacArthur Award recipient Aminah Brenda Lynn Robinson (1940-2015), who left her estate to the Columbus Museum of Art. Robinson's distinct body of work resonates with broad audiences, celebrates the cultural identities of African Americans and confirms human commonalities among all people. Her work articulates childhood memories; the struggles and triumphs she knew as a single mother and Black, female artist; her personal accounts of growing up in Columbus' Poindexter Village; and her travels to Africa, Europe, and the Middle East. The ABLR Legacy Project includes a variety of programs and efforts including the documentation, preservation, and presentation of her work for current and future generations; the renovation of her home and studio as a base for the Aminah Robinson Residency for Black artists; publication of Aminah's World, a children's book; a major CMA exhibition with accompanying catalogue of the same name Raggin On: The Art of Aminah Brenda Lynn Robinson's Home and Journals, and more.