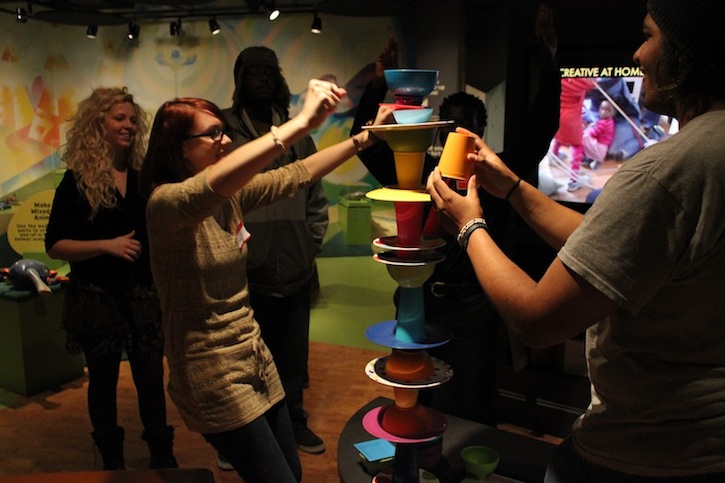 If you happened to be in the museum on Wednesdays recently, you may have noticed the surplus of high-school-aged youth engaging in various activities. Project Pivot, the 4-year partnership with the Arts and College Preparatory Academy (artcollegeprep.org), is a high school program that experiments with formal and informal learning. Pivot and Art Lab meet every Wednesday. Pivot in the Studio and Ready Room and Art Lab in the Innovation Lab.
Art Lab, the out-of-school internship kicked off its first day recently with a photo shoot, gallery tour, sound booth intro, and zine workshop. More than 30 teens from four area high schools applied to the program and scheduled interviews with CMA staff. Only 15 were selected to participate, including Art Lab alumni who applied to come back for a second year.
From October until May, teen programming staff and mentors will be pushing teens to re-define what it means to be an artist, either as a profession or a way of existing curiously in the world. Members of the program will be encouraged to evaluate community need, and will be given resources to conceptualize events for museum visitors on our free Sundays.
In mid-November, Kansas City based artist, Sean Starowitz will be working with both Art Lab and Project Pivot on respective program initiatives. One of the reasons Sean was picked to work with our teens, is due to his belief that socially engaged art brings people together in unique ways, which create pathways for meaningful interactions, conversations, and experiences.  Art Lab's first Social Sunday of the year will be a collaboration between Art Lab teens, CMA staff, Starowitz, and museum-goers alike. Stop in Sunday, November 17 from 1:00 PM – 3:00 PM to see what Art Lab teens have in store.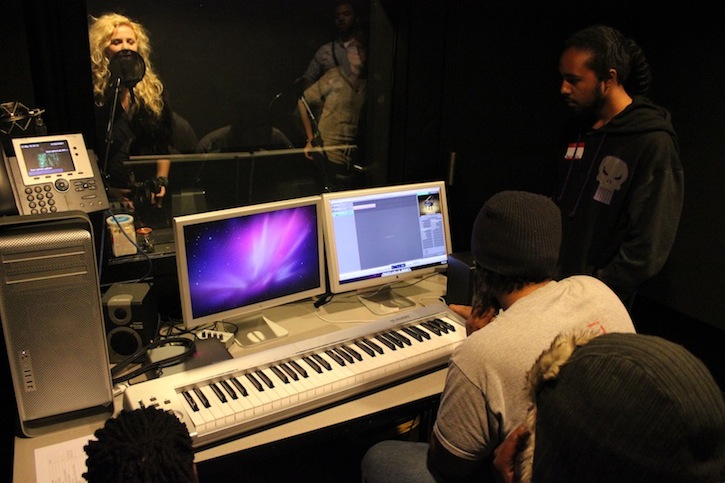 This Thursday November 14 will also be our first Drop-in Studio times for teens from 4:00 PM – 8:00 PM. Teens can hang out together and check out our Studio and Innovation Lab, mess around with Garageband, PhotoShop, a sound booth, and green screens, plus Studio time with art supplies, crafts, and a sewing machine. All are welcome, no registration requested.
Interested in serving on the Teen Event Council? The Teen Council meets monthly on the second Wednesday of each month from 4:30 PM -6:00 PM, rotating between COSI and the Columbus Museum of Art. Contact Morgan Anderson for details.
Art Speaks. Join the Conversation.
Morgan Anderson, Teen Programs Coordinator
Comments
comments