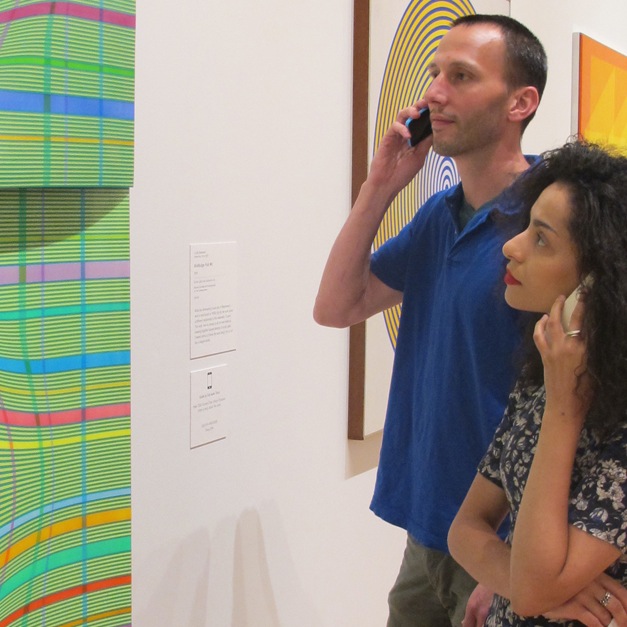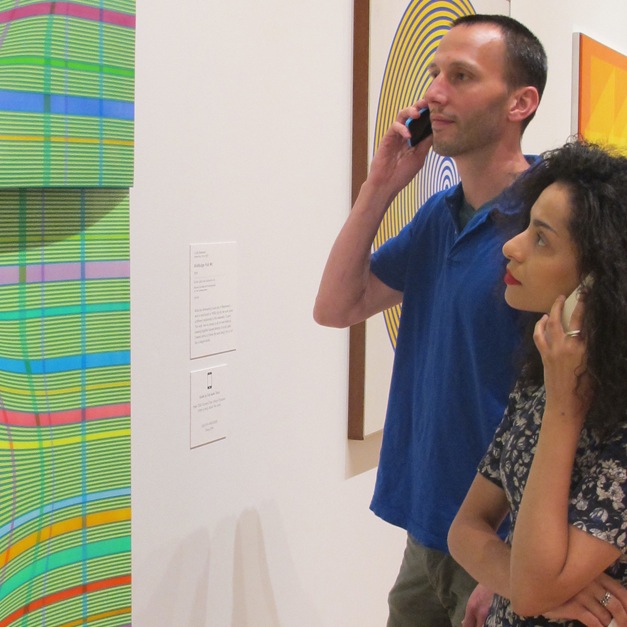 Let's face it. A visit to an art museum can be overwhelming. There's so much to look at and read about. So if you are game for a different kind of art experience, I have a suggestion.
On your next visit to CMA, try out some of our many Collective Voices audio recordings. While strolling the galleries, keep your eyes out for a label like this one.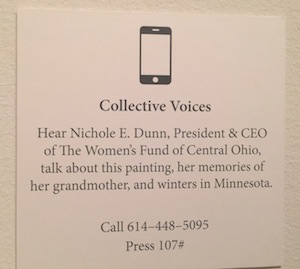 The Collective Voices label will give you all the information you need to listen to an audio recording on your cell phone. We've used this Guide by Cell program for a couple of years. But this year we're giving it a facelift — a new name to match our new approach to the project.
At CMA we aspire to include people and ideas that represent the diversity of our Columbus communities. The Collective Voices project is just one way we can share diverse perspectives about art from people in different communities.
So how is this project different than what we usually do? Usually we provide written labels near a work of art. When you see those labels, you can be pretty certain that they were written by one of a handful of art historians, or curators, on our staff. Curators provide valuable background information and years of studied understanding about a work or artist.
Collective Voices is different. Sometimes you will hear a curator or the artist talking. More often, you will hear the perspectives, stories, interpretation, and wonderings of other people in our community – a local artist, entrepreneur, student, community leader, educator, politician, CMA member, or a CMA staff person other than a curator.
I'm leading up this project and I've had a great time hearing what different people think and wonder about the same painting. I've been brought to tears looking at a sculpture through someone else's eyes and life experience. I've noticed new things in a familiar photograph. For example, Yolanda Harris, ABC 6/Fox News Anchor, makes me laugh out loud when she talks about a Zoe Leonard photograph. You can listen too by calling 614-448-5095. Press 22 #
And I'm warmed by nostalgia when I listen to Nichole E. Dunn, President & CEO of the Women's Fund of Central Ohio, remember her childhood in Minnesota in response to a Grandma Moses painting. Check it out by calling 614-448-5095. Press 107#.
Listening to the new Collective Voices recordings reminds me that making sense of a great work of art isn't about finding an answer. It's about being open to the multitude of questions and stories it inspires.
Comments
comments