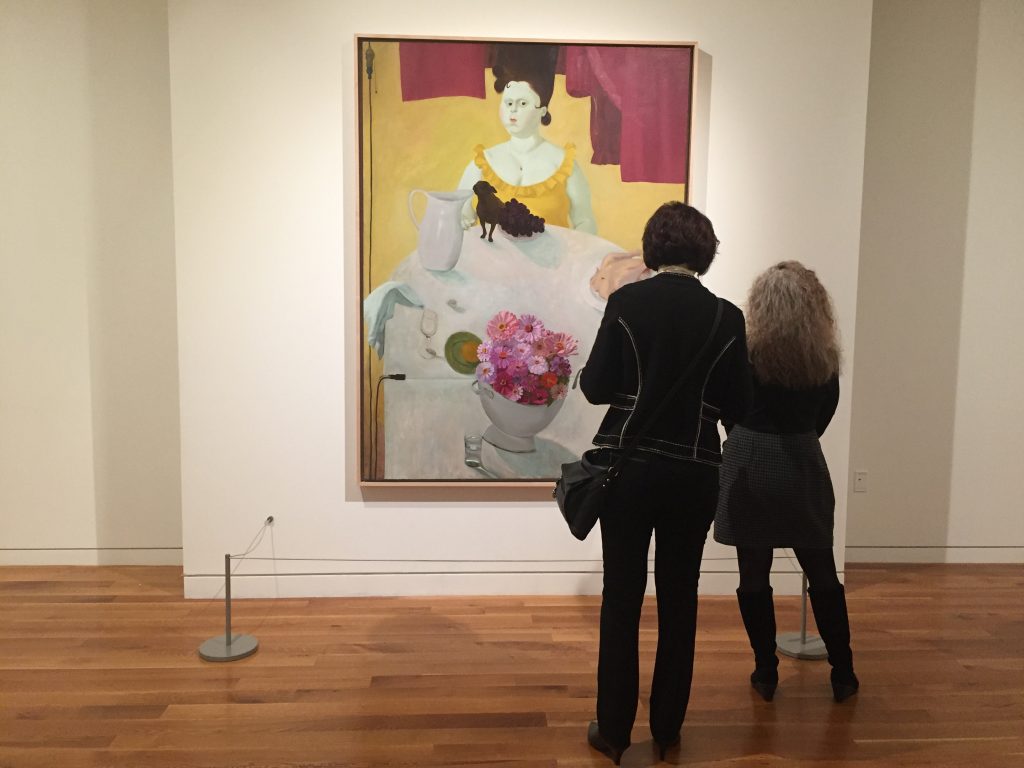 If Honoré Sharrer is an artist you've never heard of I'm not surprised.
Sometimes the artists who have the most impact are not the artists dominating the headlines. This is especially true for women artists.
Columbus Museum of Art has an international reputation for presenting exhibitions on underrecognized American artists who deserve to be introduced to new audiences. A Dangerous Woman: Subversion and Surrealism in the Art of Honoré Sharrer, an original exhibition now on view at CMA is one of those exhibitions.
Honoré Sharrer had a brilliant early career which saw her work included in important exhibitions of emerging talent in New York with shows at the Metropolitan Museum of Art and the Museum of Modern Art, and even having one of her paintings become part of the collection of Museum of Modern Art while she was still in her 20s.
Even with that early recognition Honoré Sharrer spent much of her life as a painter working against the grain: a woman painting in what was still very much a man's art world; a figurative painter at a time when the art world was dominated by Abstraction; and a painter with a perspective of a social and political progressive during the height of the Cold War and the McCarthy era.
At the heart of Honoré Sharrer's humorous surprising paintings…ones that can present us with a figure from Greek mythology and Elvis Presley's parents on a single canvas… was her concern for people and our shared human experience.
In paintings such as Nursery Rhyme, Sharrer incorporated rather surreal imagery from a classic Mother Goose nursery rhyme. Tableware has come to life, and the dish has not only spoons, but forks, and a knife to accompany its getaway. Animated and humorous, the pieces of tableware behave like sidekicks to the women in her paintings. And, just like her women, Sharrer's forks and spoons often step out of their role as objects.
Learn more about how Honoré Sharrer made her mark on the art world. A Dangerous Woman is on view through May 21, 2017.
-Nannette Maciejunes, Columbus Museum of Art Executive Director