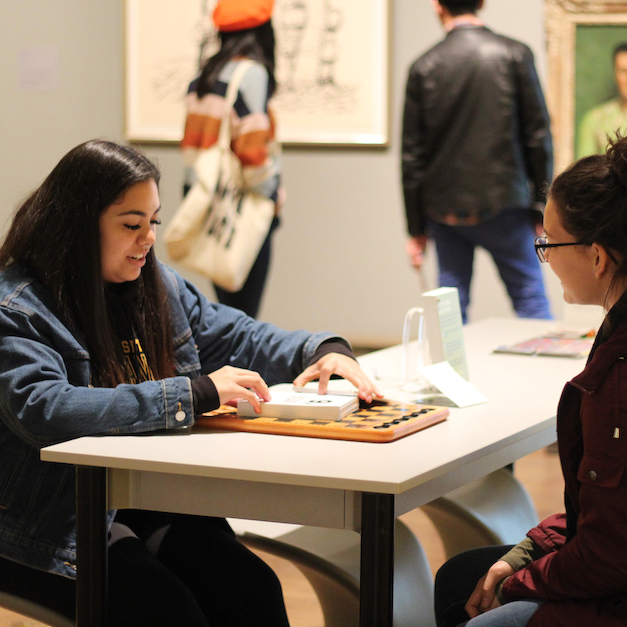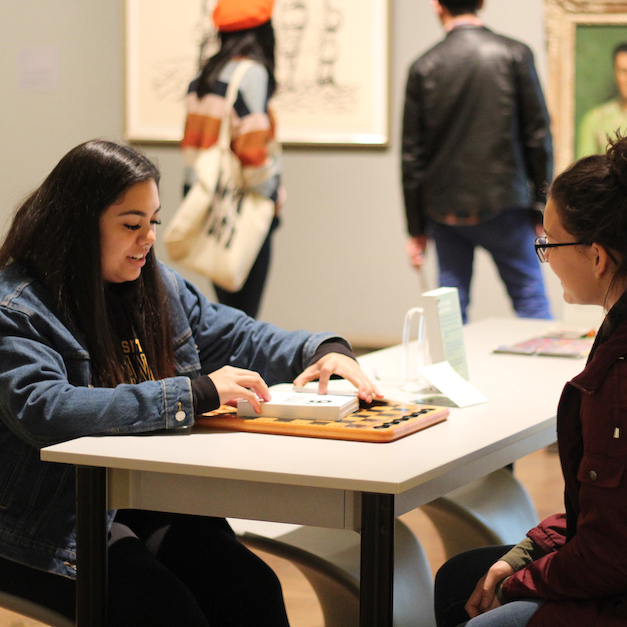 About a year ago, I started hearing a lot about loneliness. Like many people, I love solitude when I want it, and like many people, I've also experienced the anxiety of wanting deeper relationships with other people and not knowing how to take those initial, vulnerable steps. I didn't really have a language for this until I attended the Leadership Columbus retreat. Sixty people who barely knew one another watched and discussed Brené Brown's popular TED Talk about shame, fear, and human connection. We discovered and vocalized obstacles we face to building meaningful connections with others, including a central paradox of shame and connection: our insecurity at expressing our loneliness allows isolation and exclusion to grow more powerful.
After this experience, I started noticing a lot of press about the prevalence and severity of social isolation. One of my favorite podcasts, Hidden Brain, replayed an episode about cultural attitudes about masculinity making it difficult for teen boys and men to build friendships. Articles in my social media feed discussed elder isolation. Organizations I followed were raising awareness about the political exclusion faced by immigrants and refugees trying to build new lives in very different cultural contexts.
In a way, this was an example of that phenomenon where something that's always been there comes to your attention and all of a sudden you're seeing it everywhere. In another way, it was a sign of the times. Recent research suggests that loneliness is "as lethal as smoking 15 cigarettes a day." In a recent New York Times editorial, "Let's Wage a War on Loneliness," Nicholas Kristoff talks about the scope of the problem and how national governments are beginning to address it.
CMA took a step in "waging that war" when we opened the Center for Art and Social Engagement this Spring with the big idea the Isolation and alienation impact all of us in ways that are personal, social, and political. We had received a grant to launch the Center for Art and Social Engagement, and we wanted the first year to support visitors to better understand isolation as a social issue with many dimensions, recognize their own experiences with loneliness and exclusion, consider different life experiences, and – very importantly – to make connections.
The holiday season is a good time to remember how many around us experience loneliness and social exclusion – and to remember that connection and resilience can be built through small steps. Of course we encourage you to visit the Center for Art and Social Engagement with others or come make new friends. Not only is visiting a museum an opportunity to build new experiences with friends and family, in the CASE gallery you will find ideas for combatting isolation for yourself and others. In fact, there's a wall in the gallery where visitors contribute their ideas alongside ideas crowdsourced from CMA staff.
Here are 6 ideas to Make Connections and Combat Social Isolation During the Holidays
1. Volunteer!: Volunteering is a great way to meet people, do good, and discover organizations that provide services you or someone you know may need. Find an opportunity that speaks to you at Besa or with the app Point.
2. Get a mental health check-up: Ask your doctor or visit Mental Health America, which guides people to the appropriate providers in times of crisis or to avoid crisis.
3. Shop and Dine for a Cause: Social enterprises are businesses that invest profits toward social causes. Find a wide range of shopping and leisure businesses through Columbus' Social Ventures.
4. Spend Time in Nature: Bundle up and check out a MetroPark or just take a "noticing stroll" around the block, looking and listening for traces of nature you miss in the day-to-day bustle.
5. Go Deeper: When you gather with friends and family, try these questions, written by psychologists to help build stronger connections.
6. Visit a Museum! Museums are places to slow down and be mindful, get physically active, bond with one another, explore new ideas, and build new memories. We hope you'll come connect with us, and share your own strategies to combat isolation.
– Jen Lehe is CMA's Manager of Strategic Partnerships, overseeing programs for learners throughout their lives. Jen directed the IMLS-funded Making Creativity Visible initiative and launched the Leaders in Creativity fellowship to build teachers' capacity to advocate beyond their classrooms. Jen holds an Masters in Arts in Education from Harvard Graduate School of Education and a BFA in Photography from NYU. When she's not at CMA, she's gardening with her pit bull, Chompsky.
Comments
comments