Aminah Brenda Lynn Robinson was born on February 18, 1940, and would have celebrated her 80th birthday this year. Columbus Museum of Art is proud to be honoring her legacy with a major exhibition and book, Raggin' On: The Art of Aminah Brenda Lynn Robinson's House and Journals (July 10, 2020-January 3, 2021).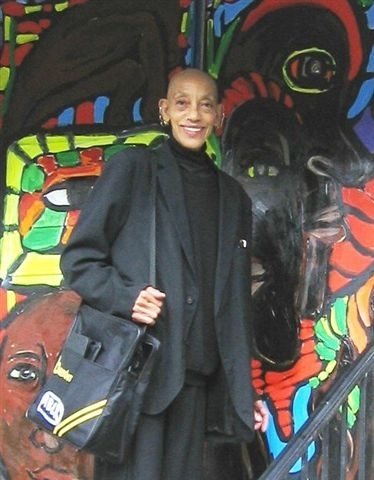 CMA has also worked with the Greater Columbus Arts Council to establish the Aminah Robinson Fellowship and Residency. The first recipient of the Fellowship which is open to Columbus African American artists, and the first Residency is open to an African American artist from anywhere in the United States. The artist awarded the Residency, which will be announced in March, will live and work in Aminah's home in late summer. The renovations to the house, underwritten by a generous grant from The Columbus Foundation, are underway and will preserve Aminah's spirit and, at the same time, make the house a warm and welcoming place for artists.
Through the exhibition, Fellowship, and Residency, the life and work of one of Columbus' most prolific artists life will continue to be celebrated and inspire generations to come.
Carole Genshaft is Curator-at-Large for CMA, and the Curator for the upcoming Raggin' On exhibition.