In this new series we'll be featuring masterworks and other art from Columbus Museum of Art's Collection.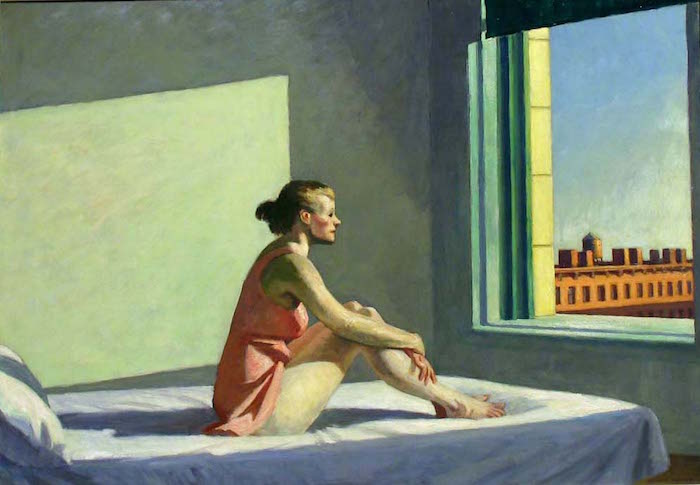 Edward Hopper
American, 1882–1967
Morning Sun
1952
Oil on canvas
Howald Fund Purchase
Edward Hopper was known as an American Scene painter—an artist who depicted views of everyday life in the U.S. in the 1930s, 40s, and beyond. This 1952 painting shows his wife Jo, the model for most of his paintings of women. Figures in Hopper's paintings are often shown, as in this example, isolated and lost in thought. Hopper's model, bathed in sunlight, gazes out through an enormous window to a row of identical windows of a nearby building. Perhaps every window could reveal another solitary occupant behind its glass, each confronting the new day and yet each alone in the person's shared experience.
One could argue that this popular painting embodies a sense of calm and peace, or an overwhelming feeling of lonely isolation. Which emotion does it communicate to you?
-David Stark, Chief Curator at CMA, has a background in museum education that includes positions at the Art Institute of Chicago and the Museum of Art, Rhode Island School of Design. He has taught art history and visual culture at Columbia College Chicago, has lectured on numerous international travel programs with the Art Institute, and his publications on 19th century Belgian art have appeared in American and European journals and catalogs.