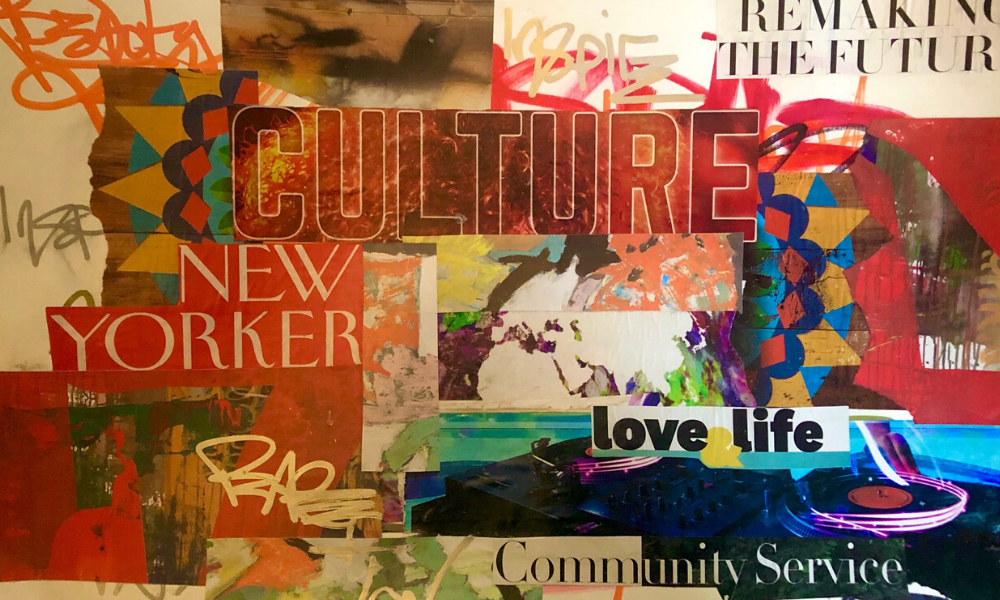 This week we are encouraging you to take this time to define yourself beyond what you look like or how you dress with guest contributor and artist Lance Johnson.
You might recall Lance's interactive experience at Wonderball 2020 or as a visiting artist within Teen Open Studio.
Too often we are stifled by the pressures of the perfect selfie. It is so empowering to define yourself on your own terms. Selfie, is a collage project that encourages you to think about what makes you YOU whether it be colors, words or images that speak to you. It's a fun way to explore the things that are meaningful to you. Define your hopes, dreams and things that you love.
View Lance's instructional Selfie Project video to be inspired and learn how to make your own selfie portrait.
Supplies you will need:
Magazines that you have around your house. Look through them and find images, colors or words. Make a pile of images that you may want to use to create your piece. Images that you choose will be layered on your paper or canvas.
A piece of construction paper, white paper or even a piece of cardboard to serve as a canvas for your collage.
Scissors
Glue stick, school glue, gel medium or ModgePodge. If you don't have those, you can even use scotch tape.
Remember, the most important thing, is to have fun and enjoy the process. It's about exploring your artistic expression and the power to define yourself on your own terms. Artlife.
Share your creations on social media by tagging #myCMAstudio.
Stay creative and look for more creative challenges while we bring you #myCMAatHome.
Guest Contributor – Lance Johnson
– What's up, My name is Lance Johnson, an artist from NY. Art has absolutely changed my life. Art has taken me to parts of the country I never thought I would see. Parts of the world I never thought I would see. I use my work to inspire people from all walks of life. Especially young people who live in urban environments. I want them to appreciate where they come from and to embrace the beauty around them but also aspire to greater things.
Open Studio is a drop-in program hosted on Saturdays and part of CMA's JPMorgan Chase Center for Creativity Studio to explore ideas, solve creative challenges, and collaborate with friends and family. We look forward to inviting you back to Open Studio and other CMA experiences when we reopen to the public.