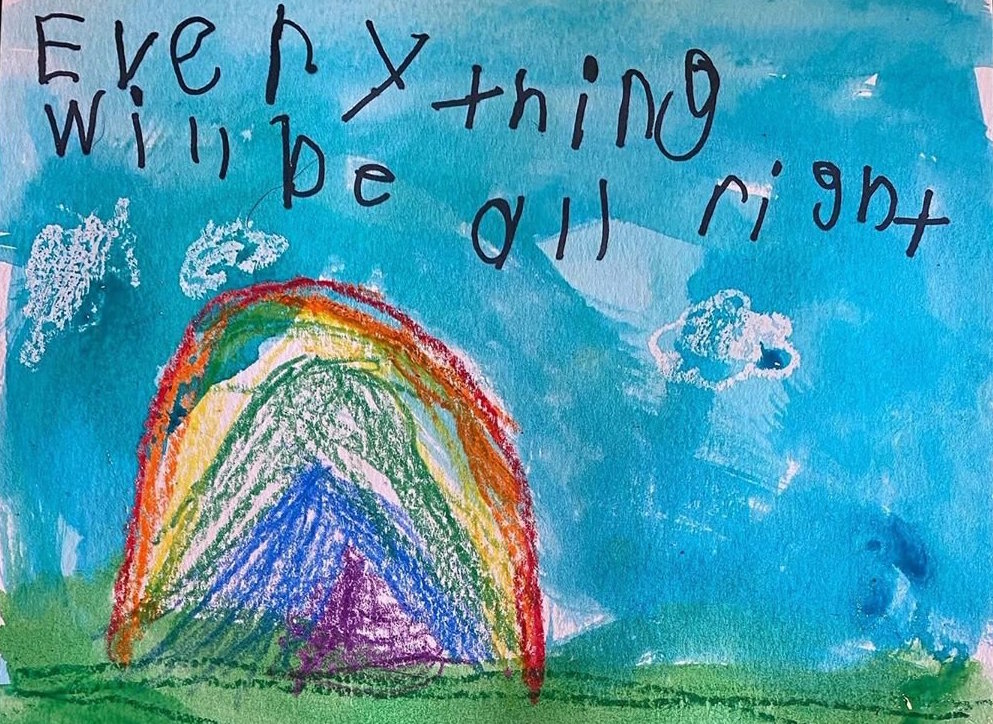 Medicine and the Arts (MedArts) is a vital partnership with the Columbus Museum of Art through fulfilling the MedArts' mission of creating a more humanistic environment in which to care for our patients, educate our students and residents, and pursue research.
Under the Humanism in Medicine department at the OSU College of Medicine, CMA brings together an interprofessional group of medical science students and faculty at OSU to the CMA for a one-time, two-hour experience led by leadership in the Learning Department in a program called Art of Analysis. While we are unable to continue the program onsite this year, we wholeheartedly thank the entire healthcare community which is working tirelessly to attend to the coronavirus pandemic and assisting all those in need. THANK YOU!
The OSU Medicine and the Arts, alongside another one of our great partners, Columbus City Schools, are cheering on all the hardworking doctors, respiratory therapists, nurses, tech and support staff at the Wexner Medical Center as we live with the COVID-19 pandemic. Families are continuing to send in their messages and artworks of thanks to thankswexmed@gmail.com. Join us, #myCMAatHome and send in your support and thanks!
Check out some of the thank you art below.
– Stephanie Samera heads the Docent Program as Lead for Gallery Learning at the CMA after serving as Manager of Group Services at the Museum of Modern Art. In addition to her extensive work in the visitor experience field, Stephanie completed her M.S.Ed. in Leadership in Museum Education at Bank Street College of Education. She currently serves on the Board of Medicine and the Arts with the Humanism in Medicine department at the OSU College of Medicine.