Thursday, April 7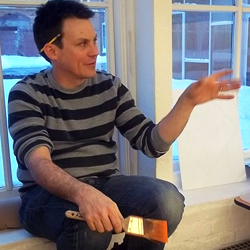 Sean Foley
SEAN FOLEY is an artist who considers ideas of figuration and abstraction in his paintings, drawings, and installations. He explores his subjects through ideas and strategies of the monstrous and the grotesque. Foley has shown nationally at Anna Kustera and Mary Ryan Gallery in New York, Irvine Contemporary in Washington DC, and Allston Skirt Gallery in Boston. Museum shows include the Massachusetts Museum of Contemporary Art (Mass MoCA), DeCordova Museum, Portland Museum of Art (Maine) and the Academy of Arts and Letters in New York. Foley's recent honors include residencies at the Kohler Art / Industry program and a Rauschenberg Foundation Residency. He has also been recipient of a Golden Foundation Fellowship, Ohio Arts Council Individual Artist Fellowship, and Jurors and Purchase prizes from the Portland Museum of Art Biennial exhibitions. He is currently co-curating the exhibition Explode Everyday: An Inquiry into the Phenomenon of Wonder that opens in May of 2016 at Mass MOCA in North Adams, MA and is the curator of TEMPOart, a site-specific art project that will open in summer of 2016 in Portland, ME. Foley has taught at the Maine College of Art, The Ohio State University, and is currently a professor at the College of the Atlantic in Bar Harbor, Maine.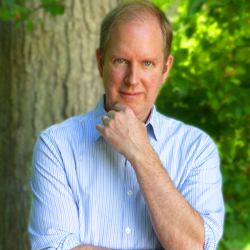 Warren Berger
WARREN BERGER believes questions are more important than answers. Warren Berger is the creator of the website
www.amorebeautifulquestion.com
and author of the 2014 book A MORE BEAUTIFUL QUESTION: The Power of Inquiry to Spark Breakthrough Ideas (Bloomsbury)—both focusing on the power of inquiry to spark breakthrough ideas. An expert on design thinking and innovation, Warren has studied hundreds of the world's leading innovators, designers, education leaders, creative thinkers, and red-hot start-ups to analyze how they ask game-changing questions, solve problems, and create new possibilities. Warren believes that questioning leads to innovation, can help you be more successful in your career, and can spark change in our businesses and lives. Warren's previous book was the international bestseller Glimmer: How Design Can Transform Business and Your Life (Penguin Press; 2009), published in several editions worldwide. Business Week named Glimmer one of the "Best Innovation & Design Books of the Year." Warren currently writes for Fast Company, Harvard Business Review, and was a longtime contributor at Wired magazine and The New York Times. He has appeared on NBC's Today Show, ABC World News, CNN, and as an expert on NPR's All Things Considered. As a speaker, Warren has keynoted at the CUSP Conference, the Fuse Conference, the Design Thinkers Conference, the International Women's Forum in Rome, and TEDx Portland. He has also spoken at in-house conferences hosted by General Electric, MassMutual, Citrix, and Microsoft, among others.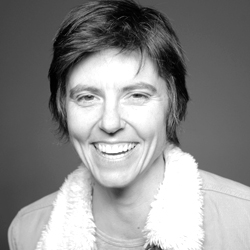 Tig Notaro
TIG NOTARO was born in Jackson, MS and raised by her single mother in Pass Christian, MS. During hot summer days, her artistic and free-spirited mother would feed the children all three meals at once, then hose down their diapered bodies in highchairs to cut back on cooking and cleaning, leaving more time for her to paint donkeys on the outside of their house. The family eventually moved to Texas, where they gained a new father who provided structure and alas…a house with no donkeys painted on the walls. While serving time in a Texas high school, Tig failed three grades by entertaining classmates rather than entertaining the notion of a successful academic career. She decided to drop out of school in 9th grade and move to Denver, CO., where she worked briefly in the music industry before moving to LA to lodge herself firmly into the world of comedy. Tig has appeared in a number of television shows and most notably as "Officer Tig" in THE SARAH SILVEMAN PROGRAM. Tig has also guest starred on THE OFFICE, COMMUNITY, BOB'S BURGERS, THE LIFE & TIMES OF TIM, IN THE MOTHERHOOD (with Megan Mullally and Cheryl Hines), DOG BITES MAN (with Zach Galifianakis), was a recurring guest-host on MOVIES AT OUR HOUSE, had her own half-hour special: COMEDY CENTRAL PRESENTS TIG, she's a regular on CONAN and has also appeared on LATE NIGHT WITH JIMMY FALLON and JIMMY KIMMEL LIVE among others. Tig has become a regular on PRI's This American Life with Ira Glass and has contributed to The Moth storytelling series. Some of Tig's writing credits include THE 63rd PRIMETIME EMMY AWARDS hosted by Jane Lynch and THE 2010 MTV MOVIE AWARDS hosted by Aziz Ansari. In 2013, she made her feature film debut in IN A WORLD and can be seen in upcoming releases SHREVEPORT with Ryan Phillippe and WALK OF SHAME with Elizabeth Banks. In 2006-2007, Tig performed as part of a series of house concerts across the country in the living rooms, basements, rooftops, garages, backyards, lofts and barns of fans. The tour featured rotating guest comics and local MCs in each town with occasional surprise celebrity drop-ins. Look for it on Showtime as a special: KNOCK, KNOCK ITS TIG NOTARO. In 2011, Tig released her first CD entitled GOOD ONE along with the DVD "Have Tig at Your Party." HTAYP features her standing still for an hour and speaking infrequently into the camera, in hopes of blending into any party once you press play. A la the burning log in the fireplace video. "Have Tig at Your Party" also includes an infomercial with testimonials from fellow actors and comedians about what it was like to actually have had Tig at their parties. Over the years, Tig has also worked on various short films funded by director Sam Raimi (Spider-man, Evil Dead, Simple Plan), and started the highly unknown and unsuccessful, "ZeroDollarsAndZeroSenseProductions" with her producing partner and childhood friend, Beth Schorr. These days, Tig performs regularly at the Hollywood Improv, the UCB Theater, and Largo at The Coronet Theater in her monthly show, "Tig Notaro and Friends"….. and of course, headlining festivals, clubs, colleges, theaters, and living rooms across the universe. Tig currently resides in Venice Beach, CA, on the same street as Julia Roberts, but in a much smaller house.
Friday, April 8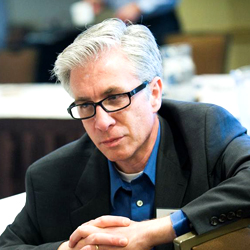 David J. Staley
DAVID J. STALEY, Ph.D., is an associate professor in the Department of History and an adjunct associate professor in the Department of Design at The Ohio State University, where he also serves as Director of The Harvey Goldberg Center for Excellence in Teaching. He is the author of three books: Computers, Visualization and History, History and Future: Using Historical Thinking to Imagine the Future and Brain, Mind and Internet: A Deep History and Future. He is the author most recently of "The Future of the University: Speculative Design for Innovation in Higher Education." He serves as President of Columbus Futurists (
http://columbusfuturists.org
), and writes the monthly futures column "Next" for ColumbusUnderground.com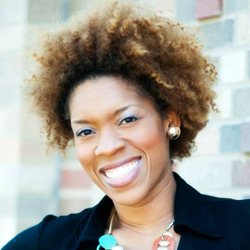 Melissa Crum
MELISSA CRUM, Ph.D., is an artist, author, researcher, and founder of Mosaic Education Network, LLC. Mosaic Education Network (
http://www.mosaiceducationnetwork.com/
) is a consulting company that infuses the arts, research, storytelling and critical thinking into professional development, community building and curriculum development. The goal is for participants have alternative ways to conceptualize themselves, their future and a diverse world.
Dr. Crum earned her Bachelors in Visual Art Studies from the University of Florida, her Masters' in African American and African Studies and her PhD in Art Administration, Education and Policy from The Ohio State University. She has conducted professional development trainings, given presentations and facilitated projects across the United States and internationally, including Ghana and Brazil. Dr. Crum has collaborated with The Royal Shakespeare Company, and has been an Imagining America Fellow and an Albert Schweitzer Fellow. In May of 2015, Dr. Crum was nominated to give a TEDx talk "A Tale of Two Teachers" on an arts-based professional development process for companies, museums professionals, educators and non-profit leaders called multicultural critical reflective practice
http://mcrp.education/
which she co-created and published. Currently, Dr. Crum is an Editorial Advisory Board Member for The International Journal of Education & the Arts (IJEA), and leads the ARTrepreneur Artist Series in collaboration with the Barnett Center for Integrated Arts and Enterprise at OSU.
PANELISTS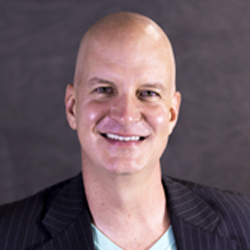 Kyle Ezell
Kyle Ezell is an associate professor of practice in city and regional planning at the Knowlton School of School of Architecture at OSU, where he has taught since 2005. Ezell has 22 years of experience as a practicing city planner. His work at the school involves students heavily in experiential learning, both in nearby communities in Ohio, and on the international travel programs he manages. Ezell studies how communities implement ideas that shape their physical identities. His goal as a planner is to create unique and dynamic urban communities based on identifying original solutions for each project. His research and work relies on identifying locally-original ideas to create more original communities. Ezell is the recipient of many awards for his teaching and practice including: OSU College of Engineering's Distinguished Faculty – Charles McQuigg Award for Outstanding Teaching, 2014; The Ohio Chapter of the American Socieity of Landscape Architects Association's Merit Award for his Essence of Athens, Plan; Faculty Award for University Community Members Who Have Made a Positive Influence on Ohio State Students, presented by Residence on 10th Hall, 2014; Award for Outstanding Commitment to Student Education, The Ohio State Interfraternity Council and Panhellenic Association, 2012; Ohio State University Faculty Award for Excellence in Community-Based Scholarship, 2010; and the Ohio Planning Conference (OPC) Columbus Division Award for his studio course work, 2009. Ezell has published two books, Retire Downtown: The Lifestyle Destination for Active Retirees and Empty Nesters (Andrews McMeel Publishing, 2006) and Get Urban! The Complete Guide to City Living (Capital Books, 2004). He holds a Bachelor of Science in business administration from the University of Tennessee, Knoxville and a Master of Science, Geography, from South Dakota State University.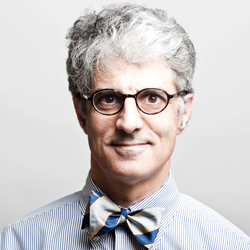 Artie Isaac
ARTIE ISAAC delivers engaging, funny, and inspirational keynote speeches and workshops that show audiences how to boost creativity and collaboration — at work and beyond.
As an actor, writer, and entrepreneur, Artie shows audiences how personal ingenuity can be strengthened to create more productive customer, client, and coworker experiences. Artie delights audiences with insights and humorous stories, leaving them with lessons and ideas that improve their lives. Artie Isaac has worked for more than 30 years with highly creative people, addressing challenges and opportunities facing more than 1,000 companies. Since selling his award-winning advertising agency, Young Isaac, Artie leads corporate brainstorming and idea generation programs to develop new products and expand productivity.
Artie is a group chair with Vistage International, the world's leading chief executive organization. Artie has taught Personal Creativity & Innovation at The Ohio State University's Fisher College of Business. He also taught Marketing Strategy, Ethics & Creativity at the Columbus College of Art & Design. Artie is a writer, actor, corporate trainer and sought-after public speaker. He is slowly writing a book about competence. (Very slowly.) Artie has a bachelor's degree in English Literature from Yale and an M.B.A. from Columbia. He holds a Gestalt Professional Coach Certification™.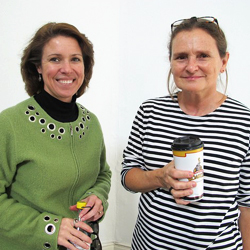 Liz Sanders
LIZ SANDERS is the founder of MakeTools, LLC where she explores new spaces in the emerging design landscapes. As a practitioner, Liz introduced many of the methods being used today to drive design from a human-centered perspective. She has practiced participatory design research within and between all the design disciplines. Liz's current research focuses on co-design processes for innovation, intervention, and transdisciplinary collaboration. Liz joined the Design Department at The Ohio State University (OSU) as an Associate Professor in 2011 after having worked as a design research consultant in industry since 1981. At OSU she invites students to use co-designing to address the significant social, economic and environmental challenges we face today. Liz has a Ph.D. in Experimental and Quantitative Psychology and a B.A. in both Psychology and Anthropology.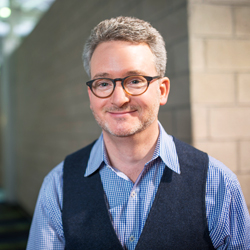 Tom Walker
TOM WALKER has been a leader in entrepreneurship and turning innovation-based discoveries into commercial opportunities for the past 20 years. As president and CEO of Rev1 Ventures, Tom has led Rev1 to become the top VC investor in the US Great Lakes region since 2012. Prior to Rev1, he was CEO and President of i2E and before that held multiple C-level positions. Tom has been a venture investor for 15 years. During that time he raised multiple investment funds. Tom founded also SeedStep Angels and is an active angel investor. He is the author of The Entrepreneur's Path: A Handbook for High-growth Companies; a chapter author of Biotechnology Entrepreneurship: Starting, Managing, and Leading Biotech Companies, and columnist, frequent blogger, and contributing author to TechCrunch and Inc. Tom has a Bachelor of Science degree with a major in aerospace/mechanical engineering from the University of Oklahoma and an MBA from Oklahoma City University. He is an avid fisherman, baseball enthusiast, and is working on his next book about entrepreneurship.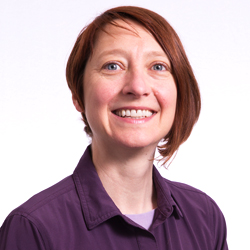 Amy M. Youngs
AMY M. YOUNGS creates biological art, interactive sculptures and digital media works that explore interdependencies between technology, plants and animals. Her practice-led research involves entanglements with the non-human, constructing ecosystems, and seeing through the eyes of machines. Working both alone and with collaborators, she has created installations that amplify the sounds and movements of living worms, indoor ecosystems that grow edible plants, a multi-channel interactive video sculpture for a science museum, and community-based, participatory video, social media and public web cam projects. Youngs has exhibited her works nationally and internationally at venues such as the Te Papa Museum in New Zealand, the Trondheim Electronic Arts Centre in Norway, the Biennale of Electronic Arts in Australia, Centro Andaluz de Arte Contemporáneo in Spain and the Peabody Essex Museum in Salem, MA. She has earned awards such as the Individual Artist Grant from the Ohio Arts Council, published articles in Leonardo and Antennae Journal of Nature in Visual Culture and her work has been profiled in books such as, Art in Action, Nature, Creativity & our Collective Future. She has lectured widely, at venues such as the Australian Centre For the Moving Image in Melbourne, Australia and the Walker Art Center in Minneapolis, MN. In the 1990's she graduated from San Francisco State University with a BA in Art and worked at the San Francisco Exploratorium Museum as an educator and interactive exhibit technician. On a full merit fellowship, she attended the School of the Art Institute of Chicago and earned an MFA in Art and Technology. In 2001 she joined the faculty at the Ohio State University where she is currently working as an Associate Professor of Art, leading interdisciplinary grant projects and teaching courses in moving image, eco art and art/science.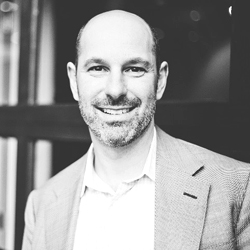 Ira Sharfin
IRA SHARFIN is the CEO of Continental Office, based in Columbus, OH, with additional locations in Pittsburgh and Toledo. He strives to change the way people work and think by creating and sharing research and insights about spatial environments. His understanding that great spaces are only as great as the ideas that are created inside them is the driving force behind Continental's business and brand. Continental Office is a team of 230+ creative problem solvers who bring new ideas to life through industry expertise and collaboration. The company influences meaningful change in environments with specific expertise in furniture, floors, walls, branding and services, and is also one of North America's largest Herman Miller dealers.
Ira joined Continental in 2005 after 17 years of consulting for PwC and IBM. As a strategy partner, he worked with several Fortune 500 companies, primarily in the consumer and industrial sectors. He served as the global leader for the Strategic Profit Improvement practice and as one of the practice leaders for IBM's Mergers & Acquisitions team.
Throughout his career, he has devised creative solutions for business strategy, sales and marketing, merger integration, profit improvement, operations management and process redesign. Ira has been involved with various organizations and advisory boards, including: The Columbus Museum of Art, Young Presidents Organization, New Albany Community Foundation, Columbus School for Girls, Wexner Heritage Village, St. Stephen's Community House, NCT Ventures, Herman Miller Dealer Steering Council, OSU Hillel and Project Mentor (Big Brothers Big Sisters). As an industrial engineering graduate of the University of Michigan, he is a Wolverine at heart, but enjoys supporting the Buckeyes. He is also an avid skier and annually rides in Pelotonia. Ira lives in New Albany with his wife Dr. Meghan Cook, 3 daughters and dog, Freddie.
Saturday, April 9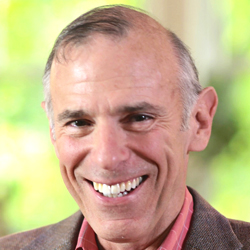 Tony Wagner
TONY WAGNER currently serves as an Expert In Residence at Harvard University's new Innovation Lab and as a Senior Research Fellow at the Learning Policy Institute, founded by Linda Darling-Hammond in 2015. Prior to these appointments, Tony was the first Innovation Education Fellow at the Technology & Entrepreneurship Center at Harvard, and the founder and co-director of the Change Leadership Group at the Harvard Graduate School of Education for more than a decade. His previous work experience includes twelve years as a high school teacher, K-8 principal, university professor in teacher education, and founding executive director of Educators for Social Responsibility.
Tony is a frequent speaker at national and international conferences and a widely published author. His work includes numerous articles and six books. Tony's latest, Most Likely To Succeed: Preparing Our Kids for The Innovation Era, co-authored by Ted Dintersmith, was just published by Scribner. Creating Innovators: The Making of Young People Who Will Change The World, was published by Scribner in 2012 to rave reviews and has been translated into 12 languages. His 2008 book, The Global Achievement Gap continues to be an international best seller, with a Second Edition recently released. Tony recently served as the Strategic Education Advisor for a major new education documentary, "Most Likely to Succeed," which had its world premiere at the 2015 Sundance Film Festival. He also collaborated with noted filmmaker Robert Compton to create a 60 minute documentary, "The Finland Phenomenon: Inside The World's Most Surprising School System" in 2010. Tony earned an M.A.T. and an Ed.D. at the Harvard University Graduate School of Education.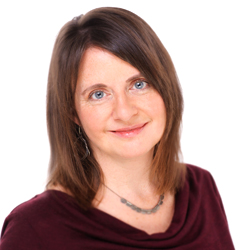 Katherine Prince
KATHERINE PRINCE, one of the United States' foremost educational futurists, leads KnowledgeWorks' exploration of the future of learning. As Senior Director, Strategic Foresight, she speaks and writes about the trends shaping education over the next decade and helps education stakeholders strategize about how to become active agents of change in pursuing their ideal visions for the future learning ecosystem. Since 2007, Katherine has worked with education stakeholders around the country to explore how they might transform education so as to create better possibilities for all young people. She facilitates conversations that challenge assumptions about how education functions today and encourage education stakeholders to create and pursue transformative visions for learning. Her papers and blog posts draw out scenarios for the future, explore their implications, and advocate for large-scale systems change. In other roles with KnowledgeWorks, Katherine also led organizational development initiatives, contributed to national collaborations informed by the fields of systems thinking and organizational change, and managed programs to foster teaching and professional learning innovations and encourage collaborative knowledge management among educators. Before joining KnowledgeWorks in 2006, Katherine supported large-scale changes in working practice at Britain's Open University by introducing an online portal and an online student feedback system for 7,500 tutors distributed across the United Kingdom. Prior to that, she managed customer satisfaction improvement projects and established a technical communications group at Pacific Consulting Group in California. In that capacity, she helped federal agencies and other clients increase service quality by incorporating a customer perspective into their organizational planning. Katherine holds a BA in English from Ohio Wesleyan University; an MA in English from the University of Iowa; and an MBA from The Open University with emphases on creativity, innovation, and change and on knowledge management. She also earned a certificate in Foresight from the University of Houston. Katherine serves on the board of trustees of the Union Institute and University and is a member of the Association of Professional Futurists.
For one view of Katherine's vision for the future of learning, watch her 2014 TEDxColumbus talk at
https://www.youtube.com/watch?v=y9ZX9ApLLh0
.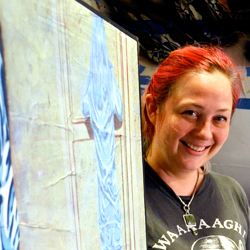 Stephanie Rond
STEPHANIE ROND is a Columbus, Ohio based street artist whose colorful and feminist work can be seen on walls around the city, both inside and out.
Stephanie attended Fort Hayes Arts and Academic High School and holds a Bachelor of Fine Arts from The Ohio State University. The Columbus Dispatch and Columbus Alive newspapers tapped her 97 piece solo show, titled "Dangerous Impermanence," on their coveted list of "Best Art Exhibits of 2014." Rond also had the distinguished honor of representing all of North America in "She's a Leader," a street art project created by the Women's Forum for the Economy and Society based in Paris, France. She is co-founder of Creative Arts of Women (CAW), founder of the website Women Street Artists and owns several galleries. An award-winning documentary has been created about her work. The film, "Tiny Out Loud," studies Rond's gender-gouging street art and dollhouse art galleries. She served as producer of the film, joining director Andrew Ina to craft a fun but evocative exploration of making gender roles smaller and the art world's accessibility larger.
When she grows up, she'd like to be a crossword puzzle guru and a domestic cat herder.