Your special day should be an expression of who you are and all that you love. We not only want to share art and creativity, we want to offer a place for you to feel inspired and connected to the people around you.
We can't wait to hear from you | events@cmaohio.org or 614.629.0378
Patricia M. Jurgensen Sculpture Garden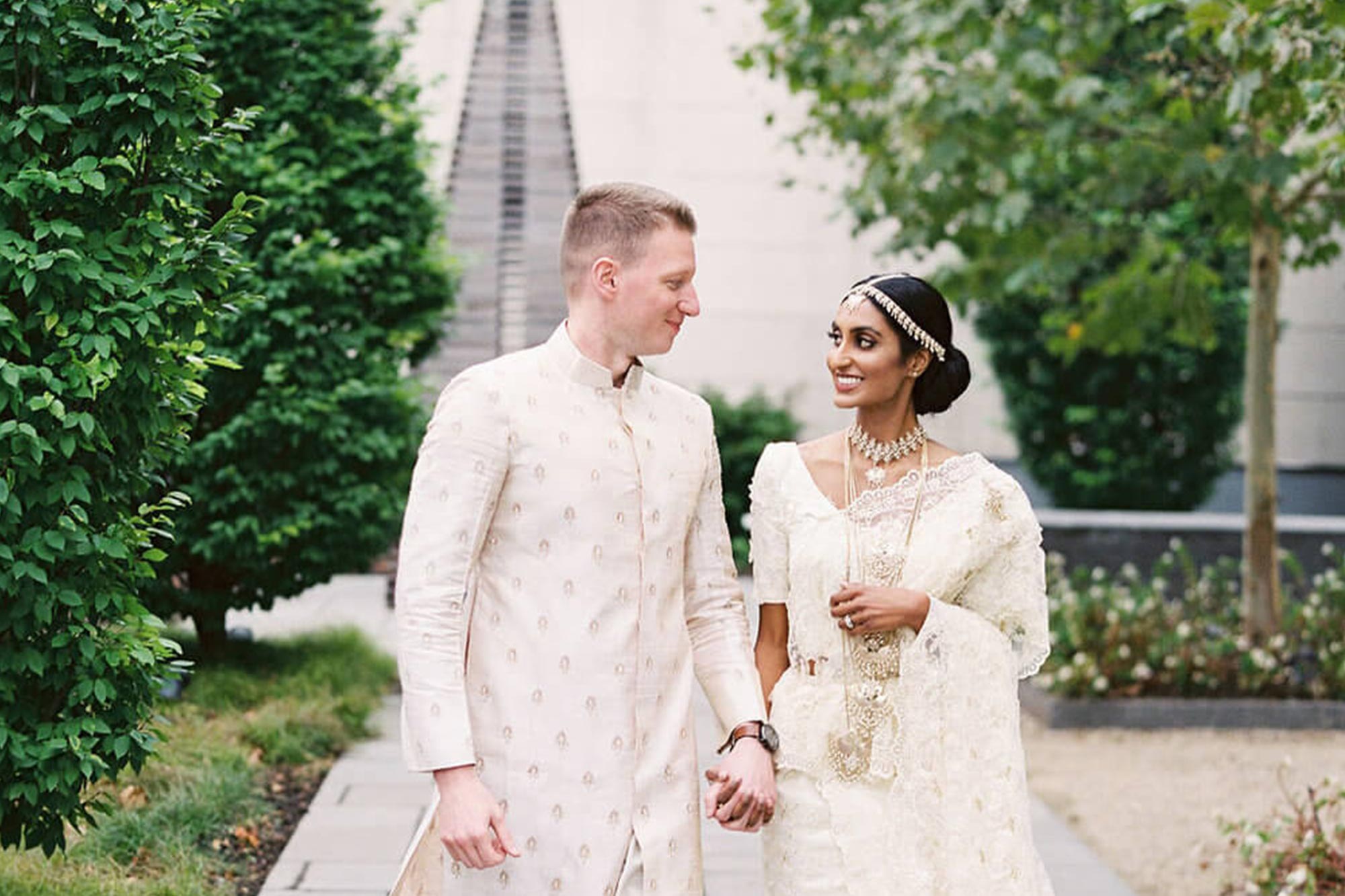 Day Time Ceremonies | Any time between 10:00am and 3:00pm
Host the ceremony only at the Museum and make your commitment to each other in a beautiful space. Derby Court & Schottenstein Property Group Pavilion available for ceremony only rental Friday, Saturday, or Sundays.
Included: 3-Hour Time Block, Event Manager, A/V Package, Hospitality Suite, In-House Ceremony Chairs

Evening Wedding Venues | 5:00pm – 12:00am
Schottenstein Property Group Pavilion & The Atrium
The Pavilion is our largest event space and features a modern design with light wood floors, skylights, and a wall of glass for natural lighting. Also included is the use of the Museum atrium, right off the main entrance of the Museum this is the perfect space for a cocktail reception.
Seated Reception 250 | Atrium Cocktail Reception 300

Derby Court & The McCoy Family Broad Street Lobby
This grand traditional space features world-renowned artist Dale Chihuly's Isola di San Giacomo in Palude glass sculpture, and a skylight ceiling filled with sun or stars. The intricately painted and gilt ceiling and limestone arches of Broad Street Lobby lead into the interior courtyard.
Seated Reception 140 | Cocktail Reception 200 | Ceremony 200

Patricia M. Jurgensen Sculpture Garden
This versatile outdoor space provides a manicured outdoor event experience. The garden has a large and versatile lawn that can accommodate ceremonies and receptions. Alongside is our "name of artwork" garden fountain and a shaded patio for guests to enjoy.
Ceremony 225 | Cocktail Reception 300

Whole Museum
By renting the Whole Museum you are able to utilize all of the spaces within the Museum. Not only are your guests open to enjoy the galleries but you the Museum is exclusively yours for the evening.
Excludes automatic access to special exhibitions galleries – Talk to you Event Manager about special exhibition prices.
We can't wait to hear from you | events@cmaohio.org or 614.629.0378