Schokko Café is a vibrant, contemporary café located on the main floor of Columbus Museum of Art near the main entrance, and looks out onto the sculpture garden. Menu items change seasonally with an emphasis on local ingredients, fresh interpretations of modern cuisine, and rustic comfort foods.
Hours
Tues-Weds: 10:00 AM – 5:00 PM
Thurs: 10:00 AM – 9:00 PM
Fri-Sun: 10:00 AM – 5:00 PM
Mon: Closed
Please note: Our culinary team will be preparing Mother's Day Brunch on May 13. Schokko Cafe will be closed that day while we serve brunch in the Pavilion. Make your Mother's Day Brunch reservations before they sellout.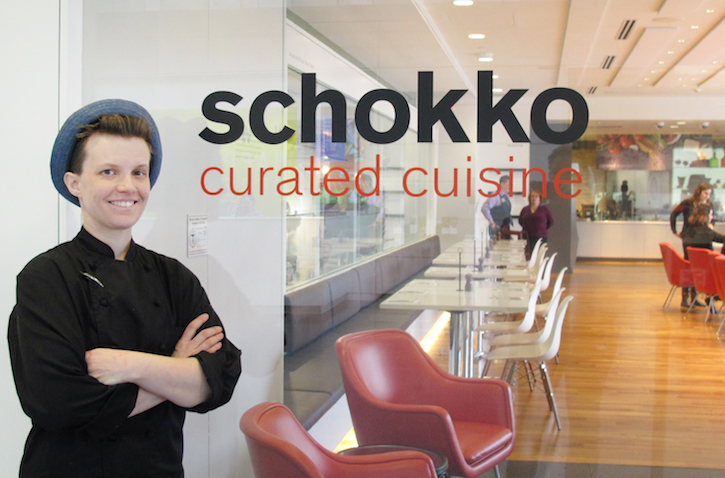 Chef Laura Richmond
New chef Laura Richmond joins CMA as Executive Chef of Schokko Café and onsite catering. She will be reimagining the dining experience and menu for the cafe. Richmond brings a farm-to-table approach to cooking with an emphasis on exploring fresh interpretations of modern cuisine, rustic comfort foods, and classic French cooking. Richmond most recently served as sous chef at Brio and was previously the executive chef at Westies Gastropub, and sous chef at Cooper's Hawk.