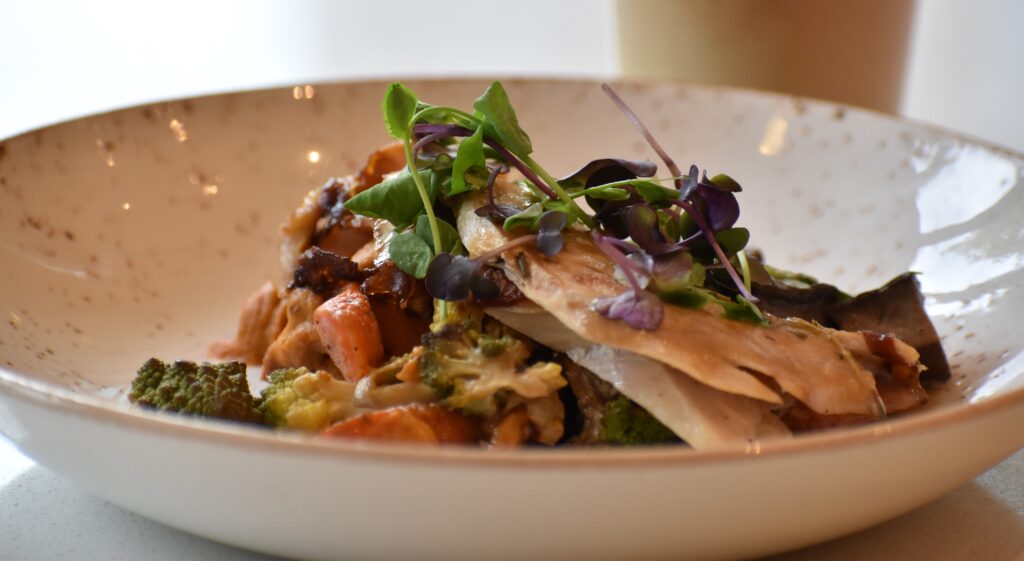 Schokko Café is Open for Take-Out and Limited Onsite Dining
The café is a vibrant, contemporary café located on the main floor of Columbus Museum of Art near the main entrance, and looks out onto the Patricia M. Jurgensen Sculpture Garden. Menu items change seasonally with an emphasis on local ingredients, fresh interpretations of modern cuisine, and rustic comfort foods.
Brunch Packages Now Available!
Need to spice up your weekend? Schokko Café is now offering brunch to go. Pick up a whole quiche with a side of fruit, fresh-squeezed OJ and Prosecco for a festive morning meal. Order 24 hours in advance for next day pick-up, Tuesday through Sunday.
Questions? Call 614-629-0375 or email Devin.Lewis@cmaohio.org
What are we doing to protect customers and staff?
Schokko Café has adopted a number of new protocols and procedures designed to protect our customers and our staff.
All staff are required to face coverings. Face coverings = Kindness.
All staff are required to wash or sanitize their hands frequently. We're also providing hand sanitizer in the café and welcome you to sanitize your hands frequently as well.
All staff receive a health screening before beginning work. We also require staff who have other symptoms of COVID-19 to self-quarantine according to CDC guidelines. If you have a fever or do not feel well, please be courteous to our staff and your fellow customers and do not eat in the café until you are symptom-free.
We have enhanced our cleaning protocols. Schokko Café will be regularly cleaned to CDC standards, including frequent disinfecting of high-touch surfaces (such as door handles, light switches, PIN pads, etc.).
We are enforcing social distancing throughout our café. Staff and customers are required to practice proper distancing (at least six feet) at all times. We will be limiting the number of customers in the café to facilitate distancing. Please bear with us, at times this may mean we must ask you to wait outside the café at designated locations.
We have implemented one-way directions in the café. You will also see social distancing markers and graphics to remind and guide you.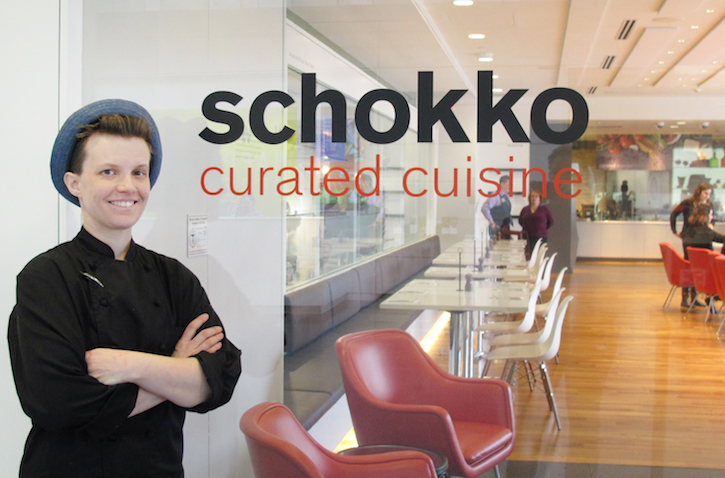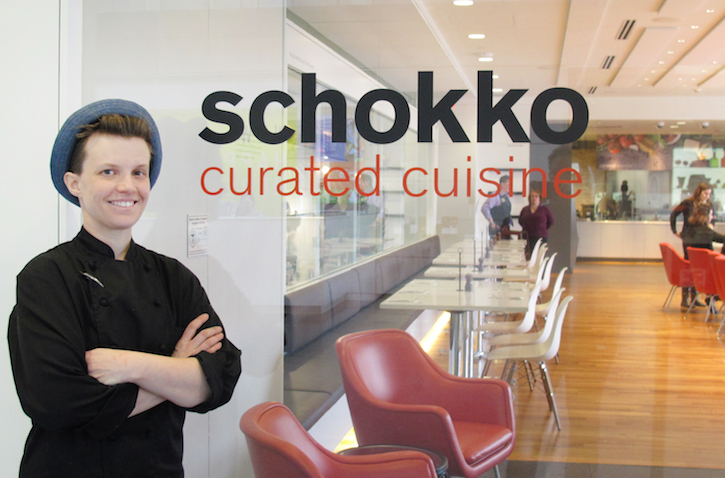 Chef Laura Richmond
CMA Executive Chef Laura Richmond is reimagining the dining experience and menu for Schokko Café. Richmond brings a farm-to-table approach to cooking with an emphasis on exploring fresh interpretations of modern cuisine, rustic comfort foods, and classic French cooking. Richmond most recently served as sous chef at Brio and was previously the executive chef at Westies Gastropub, and sous chef at Cooper's Hawk.