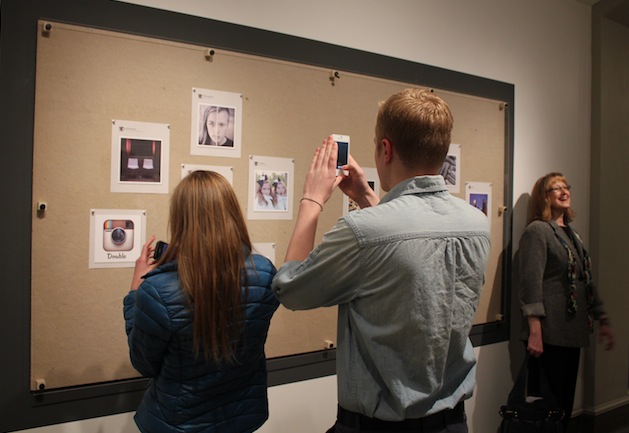 CMA continues to support the growing mobile photography community with our second CMA Photo Hunt exhibition. Last fall, CMA was the first museum in the world to present an exhibition of curated, crowdsourced photos shared using the popular photo app Instagram. Our Radical Camera exhibition served as inspiration.This time around CMA gave photographers assignments based on our Making Faces exhibition, which explores portraiture from our permanent collection. Our William and Sarah Ross Soter Curator of Photography Catherine Evans selected her favorite images and her top picks are now on view in the Community Gallery at CMA's Center for Creativity.
Work from more than 30 mobile photographers is represented including everyone from an Instagrammer from Seattle, a former CMA Art Lab teen,  a father and daughter duo from Columbus, a math and science teacher from Toledo, an art student from Paris, a Columbus cop, commercial photographers, designers, artists, and more. The second CMA Photo Hunt exhibition will remain on view through the summer.
Read more about the inception of the Photo Hunt project in stories in The Columbus Dispatch, Art Daily, and Clic France, and Columbus Alive, and view the NBC4 story. To see a collection of all the more than 3,000 images that have been submitted since the inception of our Photo Hunts, view the CMA Photo Hunt Online Gallery.
Check the CMA blog and follow us on Instagram (columbusmuseum) for more information about new CMA Photo Hunts, and your opportunity to be selected for our next CMA Photo Hunt installation.
Questions on participating in the CMA Photo Hunts? Contact CMA Digital Communications Manager Jennifer Poleon.
Comments
comments