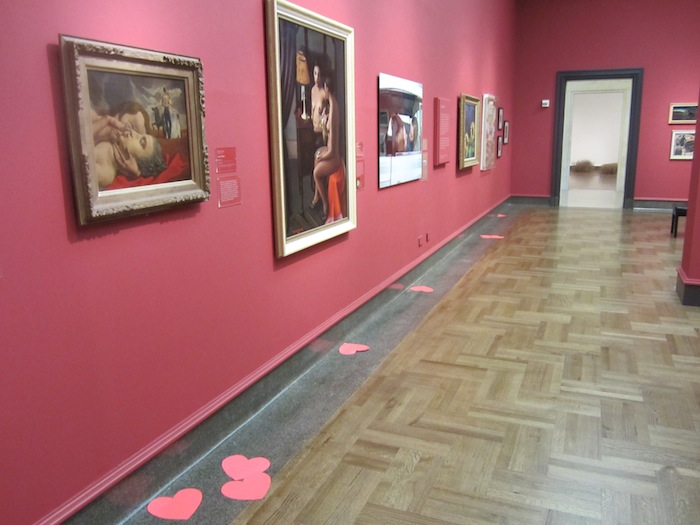 Get into the spirit of Valentine's Day and help spread your love of art with our HeartsforArt project, February 11-15.
o   Pick up a free felt/paper heart at the Admissions Desk
o   Place the heart on the floor in front of a work of art you love.
o   Take a picture of your heart placed next to a work you love, and post on Instagram or Twitter tagged with #heartsforart for your chance to win a Matthew Brandt catalogue and passes.
We'll announce the winner next week on Twitter and Instagram.
Fun Fact: Four other museum crushes are playing along with us in some way:  Oakland Museum of California, Minneapolis Institute of Art, Philbrook Museum of Art, Santa Cruz Museum of Art and History.
(Please note: Hearts and photography are permitted in all CMA galleries except Toulouse-Lautrec and La Vie Moderne, and works marked with a no photography sign).
Comments
comments