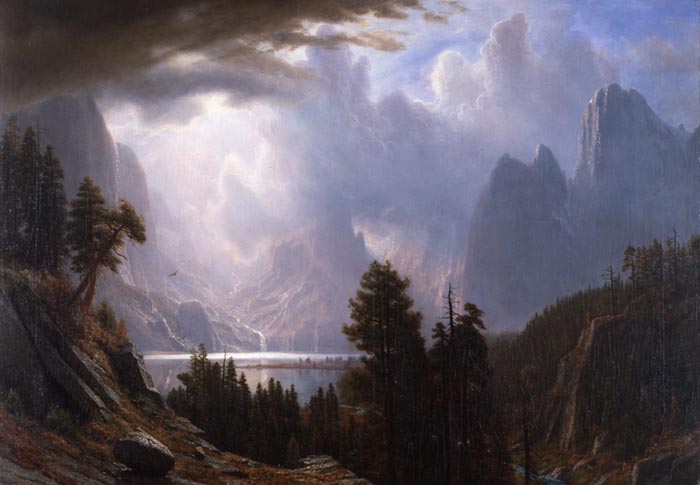 Imagine if you stopped to look at a painting, it unfolds in front of you, moving through space to cover every inch of your vision…Music transforms the brush strokes into melodies and harmonies that become the painting's soundtrack. And nearby, live performers may experience the work through dance, song, and spoken word.  Art inspired by art inspired by art.
These are the opening words to Gallery of Echoes, a multi-media, multi-disciplinary collaboration between Columbus Museum of Art and Shadowbox Live presented by PNC Arts Alive. According to Stev Guyer, Executive Director of Shadowbox Live, the singular production is the first of its kind.
"We were very excited to work with Shadowbox on this brand new kind of collaboration," said CMA Executive Director Nannette V. Maciejunes. "Gallery of Echoes is a unique experience that bridges the gap between the visual and the performing arts. It's like nothing you've ever experienced."
To create Gallery of Echoes, Guyer and fellow members of the band Light selected works of art from the Museum's collection and composed a 21 song cycle inspired by those works. Next, Chief Video Editor David Whitehouse designed an imaginative video segment inspired both by the visual art and the music written for it. Lastly, Shadowbox Live metaperformers were sprinkled throughout the production. The result is a completely original art form.
"As observers, we too often consider different disciplines of art as completely separate beasts," said Guyer.  "But all art is connected at very base and very visceral levels.  'Art inspired by art inspired by art.'  That is what Gallery of Echoes represents."
Gallery of Echoes opens Thursday, May 1 with performances May 2 – 4. Students, seniors, military, and CMA members receive a $5 discount for all shows, except opening night.  For more information and reservations, call the Shadowbox Live Box Office at 614-416-7625 or go online at www.shadowboxlive.org.
Above: King Lake, California by Albert Bierstadt one of the more than 20 works from CMA's collection used as inspiration for Shadowbox's Gallery of Echoes.
Comments
comments