Construction of the Columbus Museum of Art's new wing and the renovation of the Ross Wing, an addition the Museum built in 1974 that housed the Museum's lobby and temporary exhibition space are moving along and we're excited to share our progress.
Over the coming months, we will be posting brief monthly updates outlining our progress and letting you know what to look for in the near future.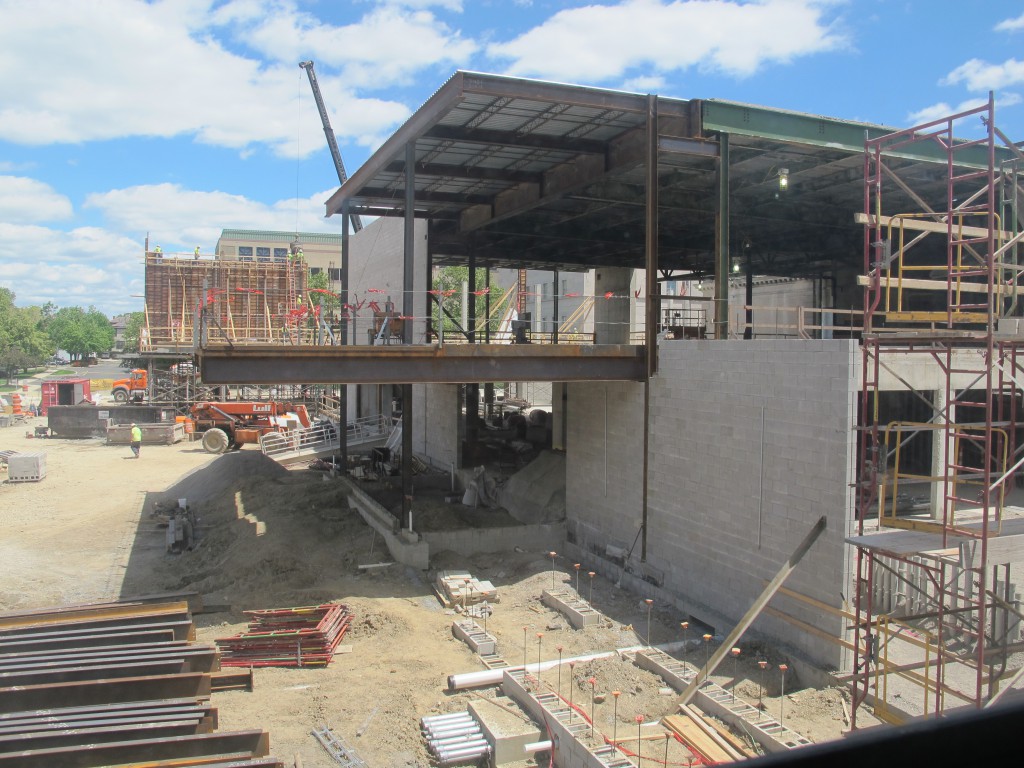 May 2014 Construction Update
The new wing is taking shape. We've progressed enough that you can actually see the resemblance to the architectural renderings we've been looking at for the past several months. The large crane that hovered over the construction site for the past several weeks has been removed.
The structural steel for the second floor is in place and the concrete floor has been poured. Construction has begun on the structural columns and concrete walls.
The metal roof decking and structural steel that will form the terrace leading out of the second floor special events space are in place.
The structural slab is in place for the art loading dock.
Comments
comments