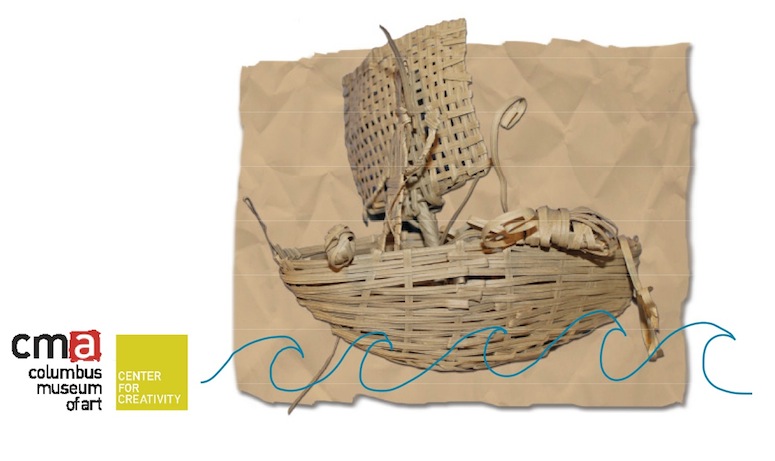 Join CMA and Greater Columbus Arts Council at the Columbus Arts Festival located on the Riverfront on June 6, 7, and 8. The Riverfront will be transformed  into a stunning outdoor art gallery as the nation's  top artists display their work and attract art  enthusiasts from all over the country. In addition to hosting more than 280 nationally acclaimed artists, GCAC's Festival will feature fantastic gourmet fare from some of the city's finest local  restaurants, live music, hands-on art activities and more. Visit us at our booth on Rich Street, and pick up your free art swag.
Plus, pick up materials at the CMA booth and show off your creativity with CMA's Imagine the Possibilities Creative Challenge:
Make a twist tie sculpture.
Take a picture, and tag it on Instagram with #CMAatArtsFest to be part of the online gallery.
Imagine the Possibilities area at CMA is part of the Creativity@CMA Gallery where visitors get creative and experiment using simple materials. Here are a few of the creative twist tie sculptures visitors have created so far.
Imagine the Possibilities Creative Challenge Gallery via Instagram
[instapress userid="" piccount="96″ paging="1″ tag="CMAatArtsFest" effect="fancybox" title="1″]
Comments
comments