Columbus Museum of Art Monthly Construction Update

Construction of the Columbus Museum of Art's new wing and the renovation of the Ross Wing, an addition the Museum built in 1974 that housed the Museum's lobby and temporary exhibition space are moving along and we're excited to share our progress.
Over the coming months, we will be posting brief monthly updates outlining our progress and letting you know what to look for in the near future.
Raise the roof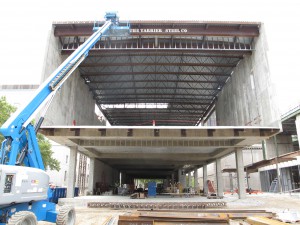 Really, the roofs on both the renovated 1974 wing and the new addition will be complete in the coming days (helpful with all the rain we've had lately).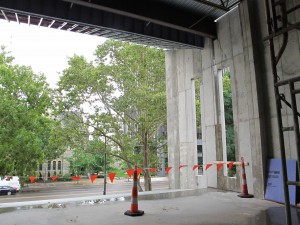 The concrete blocks that form the walls of the new wing are all in place and the aluminum that will eventually hold the large glass panels is being installed. Next up? Windows and interior walls.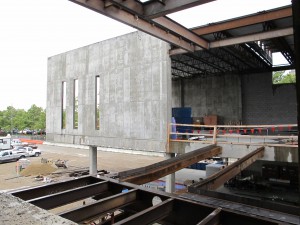 The renovated space and the newly constructed addition will be connected by a glass shard and three bridges. The steel that will support these structures is now in place.
Next month installation of the limestone and granite façade on the new addition begins.
Comments
comments