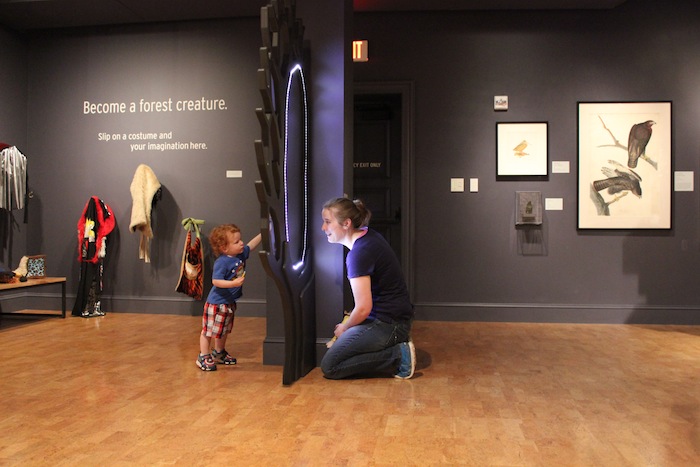 Earlier this week I had fun playing with Martha and her 2-year-old son David. In many ways, they are like other CMA visitors. Like other visitors they enjoy playing together in the Wonder Room, stacking blocks, laughing in the mirror, and marveling at art.
But Martha and David aren't entirely like other CMA visitors. Martha is Museum family. When she is not taking care of David, she works here as a Gallery Associate.
Playing with Martha and her son made me wonder: What happens when my co-worker is my customer? How do they experience CMA when they visit, on a day off, with their family? How is their experience different from other visitors? I posed this question to several of my coworkers.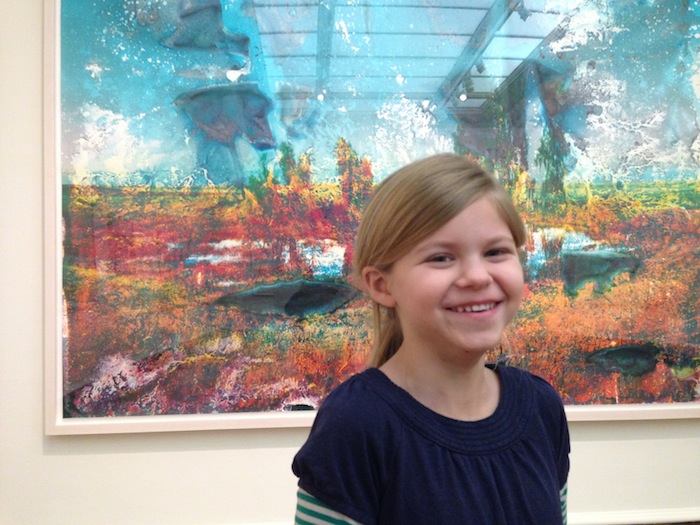 Melissa, CMA Director of Marketing shared this insight.
When I come with my family it's much more about conversations. We have conversations together like what do you think about this or that. I ask questions. But when I am working, I give media tours or host media events. My role is to explain things. I am telling people things and answering questions.
Staff children frequently become some of CMA's best ambassadors. Melissa recalled coming to the Museum for her nephew's wedding. We don't have much family in town and so my daughter doesn't get to see her cousins a lot. At the wedding, she dragged them to the Wonder Room. She was so excited to introduce her cousins to that space.
Rod, Deputy Director of Operations explained his family time at CMA like this.
Well, it's different. I get to look at more of the art which is different. I try not to look at the lighting and such. One particular time I came with my son, age 26, and my granddaughters, age 12. We spent about an hour having a good time building with the white LEGOs, and then playing with the magnet activity. I was able to take videos and photos of what we did. But when I come with other families members, like my brother, I end up sharing and bragging about the new building.
It sounds like Darren, Exhibition Preparator, does not shed his museum role when he visits with family. He usually walks them through the spaces, explaining about the exhibitions and why we did things a certain way. I usually feel more like a docent than a patron.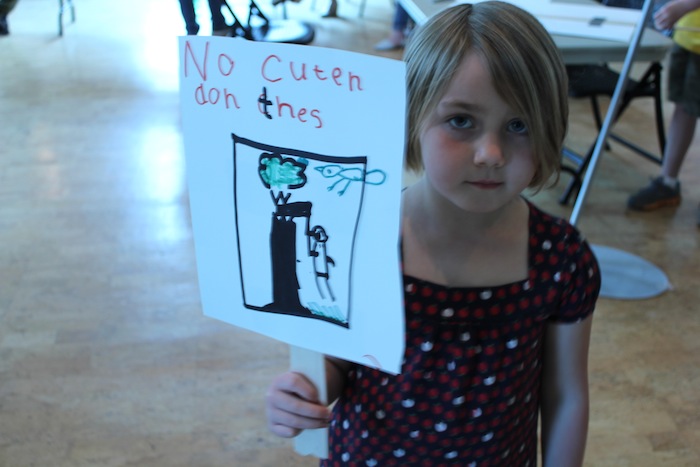 For Cindy, Director of Learning and Experience, family visits are a time when they do something together.
Our favorite thing to do is the Connector Series. Typically this is when we have some of our most interesting conversations. For example there was a Connect Series on protests. It was a hard concept especially for my 6-year old, but by the end they (my children) were making posters. Since then it's changed a lot of our family conversations at home. We see protests on the news, like about Israel, and we've started a sort of "protest watch" because of it. It's wonderful. When would we have that kind of experience otherwise? The Museum experience changes with my family. I am no longer the provider, but the recipient of the experience.
In my conversations with my coworkers this week, here is what I learned. Like other visitors, my colleagues come to the Museum with their children, partners, parents, and siblings. And like other visitors, my colleagues relish the time they spend together — talking, building, and making memories. What is different when my co-workers become my customer? Although they had varied stories about the nature and frequency of their family time at CMA, I detected a similarity in all of their stories – a sense of pride.  They exude a genuine swagger, a heartfelt delight, in this extraordinary place we have created together.
Comments
comments