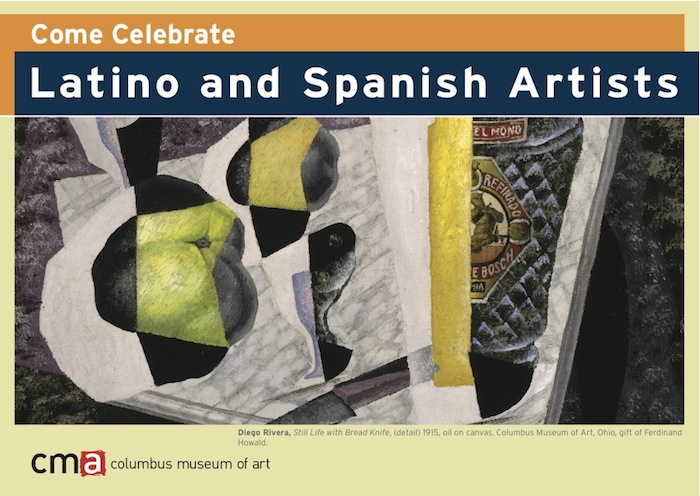 Celebrate our community on Saturday, August 9 & Sunday, August 10 at Festival Latino downtown in Bicentennial Park from 11:00 am – 8:00 pm. Columbus Museum of Art is proud to partner with State Auto Insurance and Festival Latino to be part of a celebration that provides our community with an opportunity to experience traditional and contemporary Latin American culture.
Check out the headliners Brazeros Musical de Durango and Los Hermanos Roserio on the Bicentennial Park stage plus a full line up of Ohio-based Latino bands and dance companies. Indulge in dozens of delicious offerings of authentic cuisine.
Stop by the CMA and State Auto booth to create your own twist tie sculpture. Tag your smart photo of your sculpture with #CMAatFestLatino to be added to our virtual gallery. Don't forget to pick up your free family admission pass, and free CMA swag while you are there!
Visit Festival Latino for more information, including parking and a complete list of performances.
CMA at Festival Latino Gallery
[instapress userid="" piccount="96″ paging="1″ tag="CMAatFestLatino" effect="fancybox" title="1″]
Comments
comments