What does it mean to truly listen— to our students and to each other?
During my first visit to the Bumble Bee classroom as part of CMA's Imagine That program, I asked the class to tell me what some of their rules were. High on the list was 'listening.' When I asked what that meant and what that looked like, the students were happy to show me: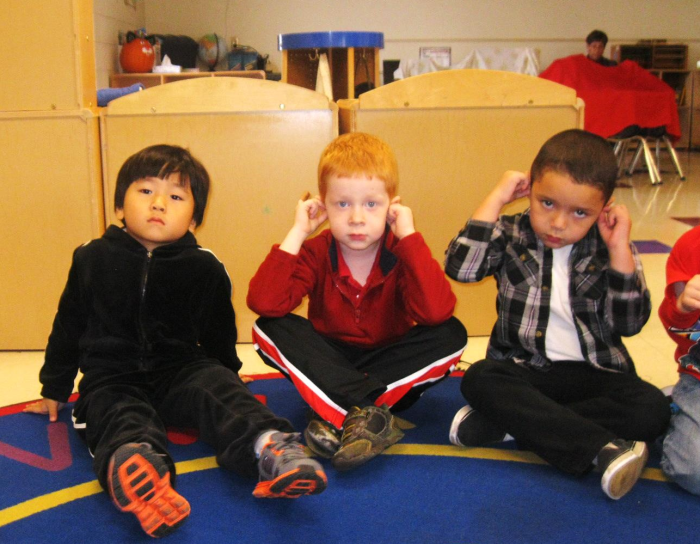 Josiah and Antonio demonstrating for me what it looks like to listen: open eyes, ready ears and mouths closed with a 'caught bubble'.
Over the past year, as I've had the opportunity to work with young children in a variety of programs, this advice has been some of the most helpful I've received yet. It's also been some of the most difficult to understand and put into practice. While I'm definitely not a Listening Expert, there are a few skills I've learned that I'm excited to share with you;
1) Be okay with silence. I love talking with people and sharing ideas and stories, but sometimes it's better as an educator to stay silent- In silence, there's space for reflection and room for new ideas to emerge.
2) Be present. Just being silent isn't always listening- I could be composing a grocery list in my head, or thinking about what I'm going to say next, all while being totally silent. In doing so, however, I might miss an important moment or opportunity with a student, friend or colleague. Being fully present and 'ready to receive' keeps me from missing something important or jumping to conclusions.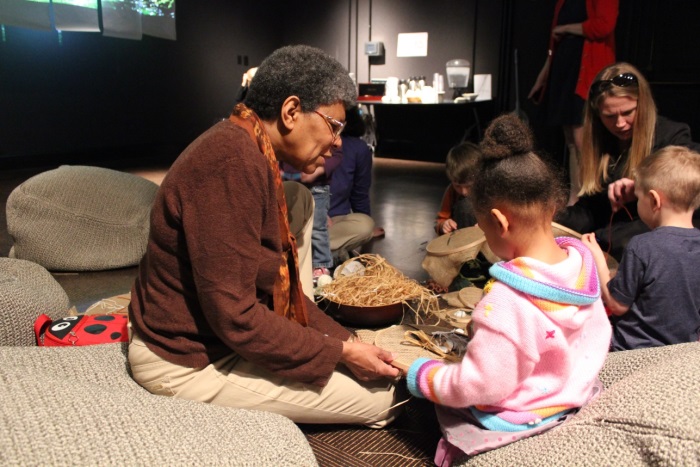 Mary and her granddaughter, Ella, listening, learning and working together during our Young Child Studio program.
When we listen to someone, we are communicating that we care and find their responses valuable. In a building full of exciting, beautiful and provocative objects such as our museum, there are countless opportunities to respond to what we see and listen to responses together.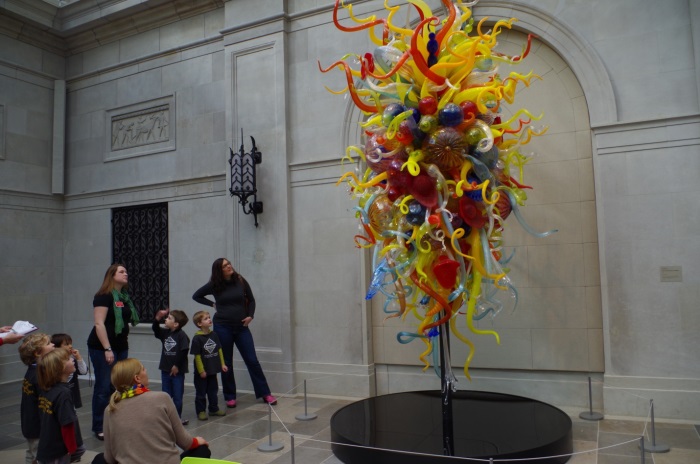 Like any other skill, deep listening only gets better the more one practices, and the better we are at listening, the more chances  we have to learn or make discoveries.
Comments
comments