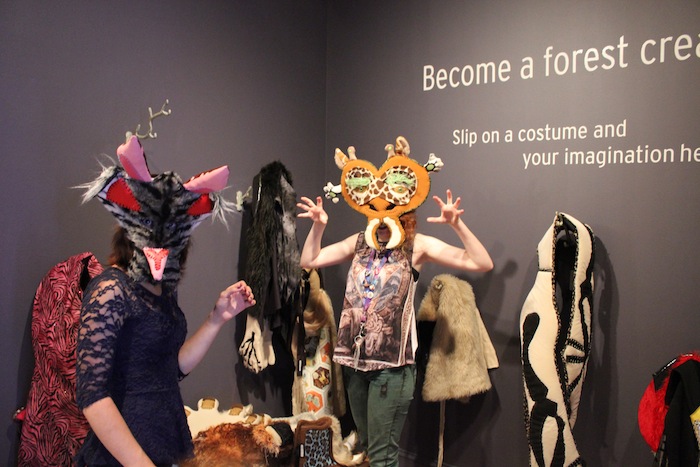 The CMA audience changes with the seasons. Fall is just about here. In central Ohio that means apple-picking, pumpkin festivals, and back-to-school season.
At CMA that means college students.  
It happens every year. The flurry of energetic summer campers comes to a halt. Instead, our galleries are peppered with curious, notebook-donning young adults. Some seniors, many freshmen. Some experienced museum-goers, many first-time visitors.
No matter what institution they attend, the students share a common link – the ubiquitous describe-a-work-of-art essay assignment.
Paul, a senior at Capital University, made this first-ever trip to CMA for his humanities class. I found Paul mesmerized by a small watercolor by Emile Nolde. Unfortunately, this modernist work did not qualify for his assignment, to describe a Baroque or Classical work. I re-directed him to another gallery.
Neo is one of many freshmen I met last week from Columbus College of Art and Design. Like other CCAD freshman, Neo's assignment is a 6-page essay about one work of art. It's an exercise in close observation, paying attention to detail, and harvesting the words to explain a work of art. It's an assignment that requires time and attention.
I teamed up with a lively band of CCAD students who scoured the museum for the perfect object. Some settled on works by local artists.
When I met Erica, also a freshman from CCAD, she was nestled on a bench in front of Parade, a painting by John Wilde. I asked why she selected this enigmatic, surrealist painting. "I like the contrasting colors." She started. "Originally, I narrowed it down to 3 works, but to be honest, this one has this bench nearby; that's why I chose it," she smiled. It was Erica's first visit to CMA.
Whether you have an assignment or just want to take a break from campus, we are thrilled to welcome all central Ohio students back to CMA. We have plenty of sofas, chairs, and portable stools to go around!
(Opening image: Freshman from Columbus College of Art and Design play in the Wonder Room)
Comments
comments