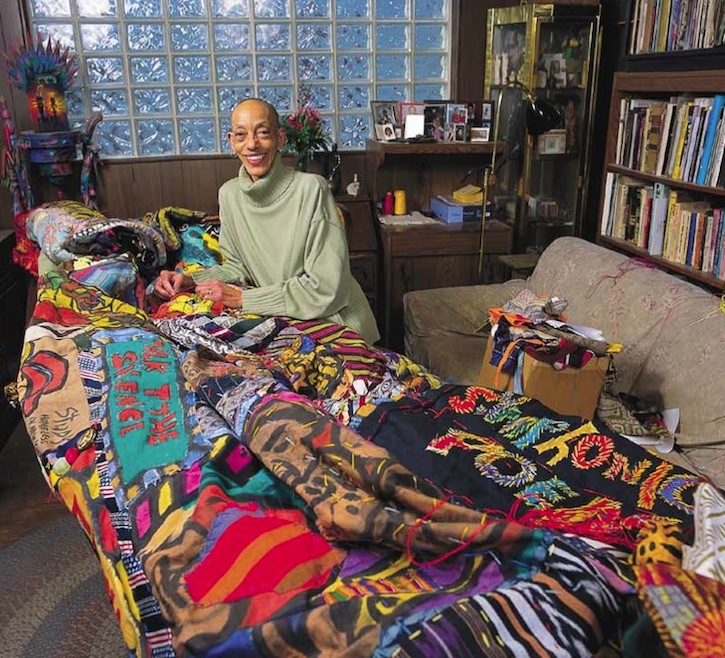 Join us July 18 for A Celebration of Life: Aminah Robinson. This day-long event features many opportunities to remember and to celebrate Aminah.
A special exhibition of Aminah's work is on view in the Forum. Guests of all ages can drop into CMA's Center for Creativity for an Open Studio project that encourages people to remember Aminah by creating art inspired by their own history and community. Presentations about the artist and her work will take place in Cardinal Health Auditorium in the afternoon.
At 3:00 PM, friends and colleagues will share memories of Aminah during a special program that will include music by Arnett Howard and tributes from cultural leaders and organizations. A reception, featuring Aminah's favorite treat Krispy Kreme donuts, follows in Derby Court. All are welcome.
Schedule for the Day
Throughout the Day: Exhibition Celebrating Aminah, Share a Memory Guest Book, Aminah and Friends – Videos and Photographs
1:00 – 3:00 PM Aminah–Inspired Drop-In Studio
1:00 – 1:20 PM Aminah and Picturebook Art Michael Rosen, author and illustrator
1:30 – 1:50 PM Urban Strings Columbus Youth Orchestra under the direction of Stephen Spottswood
2:00 – 2:30 PM Ragging On and On: Aminah's Art Carole Genshaft, CMA curator
3:00 – 4:00 PM Celebrating Aminah
4:00 – 5:00 PM Reception
Comments
comments