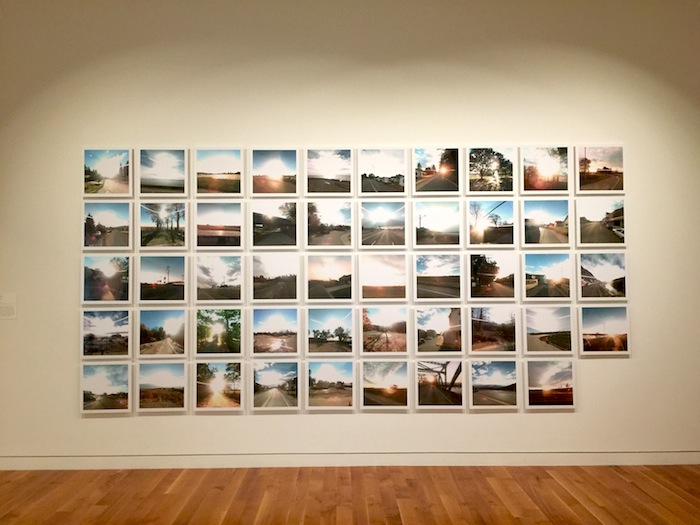 Noted British Landscape painter Joseph Turner was a devotee of sun-staring or sun-gazing, which involves staring with the naked eye directly at the sun. Scientists had previously used the camera obscura to protect against the blinding brightness of the sun. Turner directly confronted it.
Like Turner, many artists in The Sun Placed in the Abyss also look directly at the sun, substituting their eyes with a camera. The "Into the Light," section showcases artists who have pointed their camera at the sun or used sunlight as a medium itself. For many of them, the sun has provided the perfect universal and fixed thing from which to explore subjectivity, vision, and representation.
For this next Photo Hunt challenge respond with your take on this challenge:
Capture something that reflects the theme "Into the Light"

Tag your work on Instagram with #CMAIntotheLightChallenge
For this assignment you have until Monday November 28, 2016.
Please note: images must be your own. Anyone in the world can participate.
Images can be taken with any kind of camera.

Drew Sawyer, our new William J. and Sarah Ross Soter Curator of Photography will select his favorites (based on the most creative entries, and ones that best represent the assignment), and your creation could become part of an online digital gallery.
We'll also be celebrating with a special MeetUp and behind the scenes tour of The Sun Placed in the Abyss on the evening of January 5, so save the date!
[Pictured : The 49 States by Matthew Jensen. Jensen chooses a Google Street View image in which the camera captured the sun in each of the forty-nine states that were covered by the online mapping tool when he was working on the project. These mostly rural landscapes, despite their separation from people and cities, are still touched by technology.]
Comments
comments