On January 25 fashion will take the stage at Wonderball, the Columbus Museum of Art's 6th annual celebration of the Ohio arts community! Wonderball features live local musicians and DJs, performance artists, interactive exhibits, local food and drinks and unexpected experiences throughout the evening. This year's theme is Fashion, which showcases Central Ohio's vibrant fashion arts community.
Every year, Columbus creatives have wowed the crowd with outfits ranging from elegant to outrageous. CMA encourages guests to select looks that make them feel stylish and confident. Wonderball's only rule is that guests stick to classic black-and-white themed attire. No black ties are required (unless that's the look you're going for)!
Whether you're attending for the first time or the sixth, there are plenty of opportunities to showcase your signature style. Looking for simple ways to add flair to your black-and-white ensemble? Here are 4 tips for accessorizing your Wonderball outfit.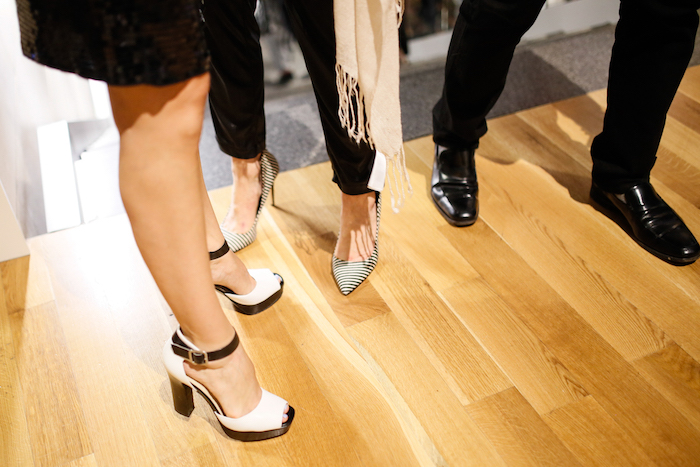 Showcase Your Shoes
To paraphrase Carrie Bradshaw, "give a person the right shoes and they can conquer the world." Pair an elegant dress with a chunky boot for a grunge-inspired look; or accent a formal suit with an edgy sneaker. Stilettos are always in style, but we recommend checking the weather forecast before breaking out your favorite strappy heels.
Bring the Bling
Choosing the right jewelry can elevate even the simplest outfit. A bold necklace, brooch, or armband can add an unexpected pop to your ensemble. Choose one piece of statement jewelry that you want to showcase and build your outfit around that. Or, curate a themed ensemble to display your unique taste – there's no better night to show off your costume jewelry! If you prefer a subtler look, watches and cufflinks are understated options for any ensemble.
Tie Your Look Together
Accent a plain black or white outfit with a bold patterned scarf. Blanket scarves or shawls can add an extra layer of style in cold weather. Small scarves and bandanas can be tied around the next or worn as hair wraps. If you're sporting a suit coat, a pocket square is a playful way to incorporate your own flair.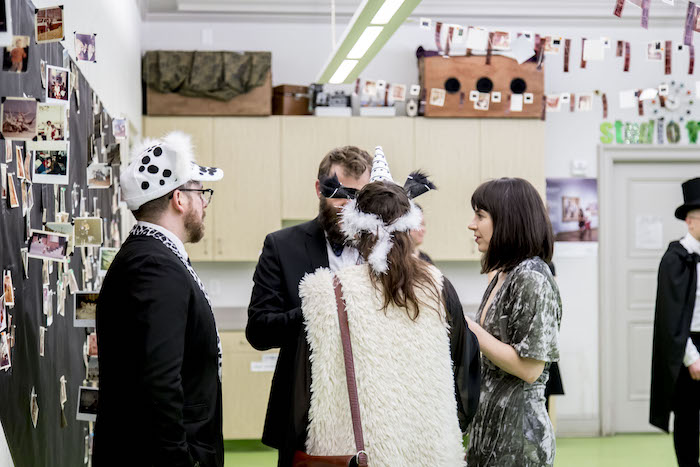 Top it Off
Bold headwear is an easy way to make a statement at Wonderball. If you're wearing a suit, a flat cap, bowler, or trilby will help you recreate a classic look. Accessorizing with a fascinator à la Meghan Markle adds timeless flair to a cocktail or evening dress. Whether you're sporting a blowout, updo, or no hair at all, the right headwear can elevate your outfit.
There are countless ways to incorporate your signature style into your look. Purses, suspenders, canes, eyewear, and so many other accessories are unique ways to share your style with Wonderball.
Show off your hair. Bespoke Salon Studio in Bexley is offering a variety of special beauty services for Wonderball including free gloss with any hair color or free haircut with any color service with certain stylists. At the Nūrtūr Salon + Spa in the Brewery District receive a Wonderball Blowout (shampoo and down-style of your choice) plus a travel sized Aveda hairspray for the special price of $30.
And, of course, since this year's theme is fashion, show up to Wonderball wearing a local fashion designer look, and support Columbus' amazing locally based fashion designers.
Don't miss your chance to showcase your look at Wonderball. Your ticket directly supports CMA's programs and Central Ohio's arts community. Tickets are on sale now – don't miss your chance to get them at a discount!
Public Early Bird Tickets: $100 from 12/7-1/12
General Admission: $125 from 1/13-1/24
At the Door: $135 – 1/25/20
Find out more and purchase tickets here.
– Dinah Adams is a data analyst at Futurety, and member of the Wonderball Committee. Adams holds a Master's degree in communication from The Ohio State University.
Comments
comments