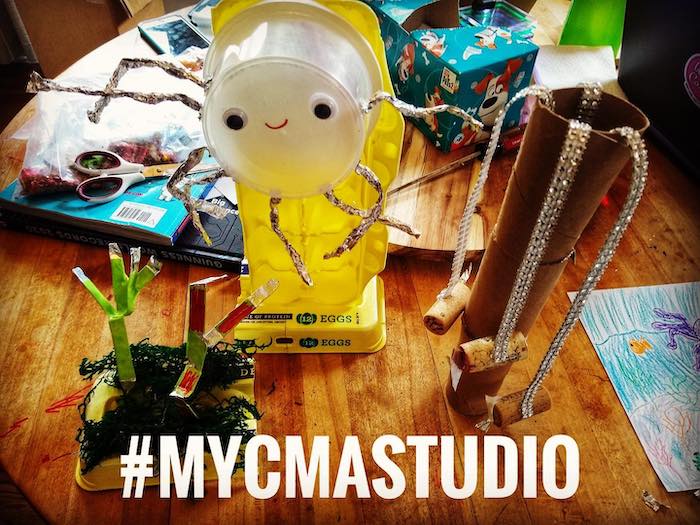 While we are closed we will continue to bring you ways to be inspired, flex your creativity, and stay connected. If you can't come to the Studio, we'll bring the Studio to you.
This month's theme is the Deep Sea. Try your hand at this creative Studio challenge.
Close your eyes. Imagine that you are submerged in the deep sea or swimming around inside an aquarium. What does that experience look like? What creatures and objects are surrounding you?
Start by drawing a picture of what you see and then challenge yourself to create a 3-D sculpture of your sketch. Use materials from around your house and challenge your creativity.
Share your underwater creations with us on Instagram or Twitter by tagging #myCMAstudio. During this time period it's important to find ways for everyone to stay connected to each other, so check out the hashtag to get inspired and comment on other people's creations. We'll also be sharing in an online gallery.
Be well, and look for more creative challenges while we bring you #myCMAatHome.
-Megan Green brings more than a decade of creative entrepreneurship into her role at CMA as the Manager of Studio of Initiatives. She's shared her passion for supporting artists through her direction at Craftin' Outlaws and Midwest Craft Con.