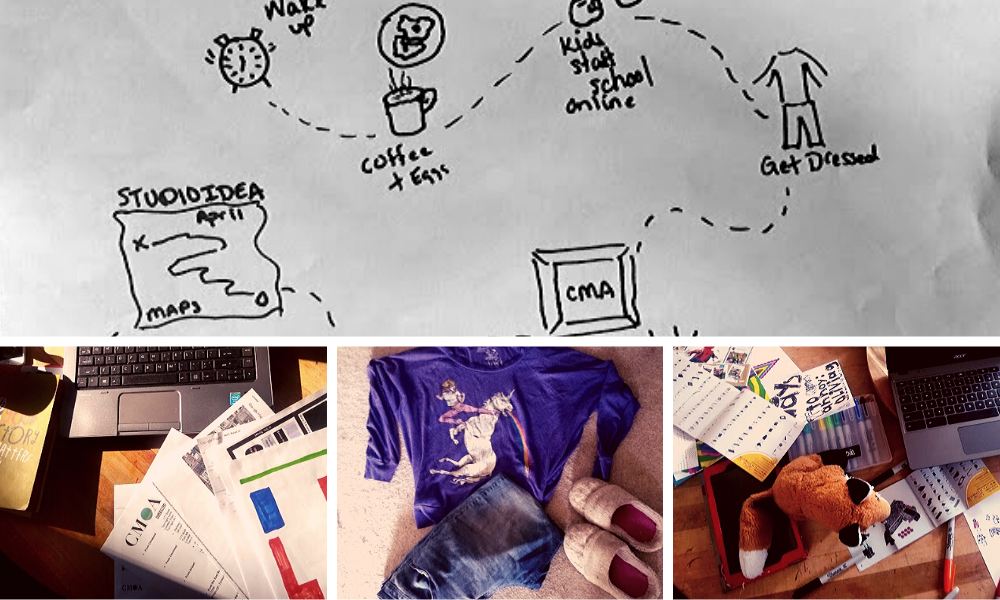 It's week three of our April theme: Maps and Data.
Grab a piece of paper and map your morning routine. No judgment if you get a chance to sleep in and your morning starts well into the afternoon. How do you start your day? What things change? Do you have to feed the baby before you enjoy your coffee? Do you take the dog and yourself for a morning stroll or start the day with yoga? Do you watch the news or listen to podcasts? Are you spending the morning checking in with an online class or helping someone else do their assignments? Are you driving into work or taking the bus?
Create a road map of your daily journey by adding descriptions and icons that depict your day. Can you represent your map with photos of your routine to capture what the experiences are?
Share your creations on social media by tagging #myCMAStudio. We'll share our favorites.
Be well, and look for more creative challenges while we bring you #myCMAatHome.
-Megan Green brings more than a decade of creative entrepreneurship into her role at CMA as the Manager of Studio of Initiatives. She's shared her passion for supporting artists through her direction at Craftin' Outlaws and Midwest Craft Con.
Open Studio is a drop-in program hosted on Saturdays and part of CMA's JPMorgan Chase Center for Creativity Studio to explore ideas, solve creative challenges, and collaborate with friends and family. We look forward to inviting you back to Open Studio and other CMA experiences when we reopen to the public.