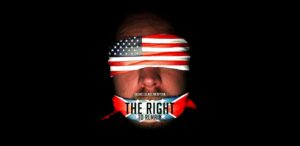 I often say that the story behind the story of how a film was made can be as compelling as the actual film. In July of 2017, a casting director for a reality-based TV show in LA reached out to me after discovering one of my scripts through a local contact. She shared with me that she wanted to put me up for consideration to join the cast of a show that would give first-time filmmakers a chance to produce their first film on a micro-budget and in a short amount of time. I told her I'd be thrilled! I went through an interview process and was told I'd hear from her in about a month.
Well in that time I decided that the two scripts I had previously written were too "big" to fit into a short film schedule with a micro-budget. So that meant I had to write a new script. I already knew that for my next script I wanted the premise to be social justice and a significant moment in Black history that few people knew about. The next step was to find that moment.
One day I was in the St. Louis airport looking at books. I randomly came across a book called Blood at the Root: A Racial Cleansing in America. After reading the description on the back, my heart started racing because I know I found my moment!
In 1912, the population of Forsyth County, Georgia was around 6,000. Among those 6,000 residents, about 1,000 of them were Black. Following the rape and murder of a White woman, 3 Black men were captured and almost immediately hanged before even going to trial. Within a week every Black family living in Forsyth County, Georgia was forcibly driven out by the KKK and other White citizens living there. They left their land, their homes, and their jobs in fear for their lives. For the next 75 years, the Black population in Forsyth County remained at zero. In 1987, efforts to bring positive change to Forsyth County were once again met with violent opposition from the citizens committed to keeping it all White.
I was so inspired by this story that I wrote the entire script in 2 days. After sharing it with 6 readers, I made edits and settled on a final draft. About 90 percent of what we filmed is what I wrote in those 2 days.
In The Right to Remain, we tell the story of Danny Pittman, a White police officer who sees what's happening in his community, isn't 100% sure where he stands on the matter, but struggles with what would happen if he spoke out against it.
His fellow officers and other Forsyth County residents feel they have a right to remain an all-White community. Danny feels he has the right to remain silent about the injustices happening all around him. And the former Black population feel they had a right to remain in Forsyth County in the first place. These differing views reach a boiling point and lead to an explosive climax.
I had written a script that was dialogue driven and I felt could be shot on a micro-budget and a short shoot schedule. I was ready to go!
Then I got the email; "Thank you for your willingness to be a part of this project, but the producers have decided to go a different direction."
My almost immediate reply to that email was, "Thank you for considering me. This has been an enjoyable and educational experience. The next email you receive from me will be an invitation to the premier of our film!"
I knew I had a shootable script and that I didn't need to be on a reality show to do it. So, I put together a team of crew and actors and we shot the entire film in 19 days for $10,000!
It was an amazing experience and we are all proud of what we produced.
For me, the goal of making this film is ultimately about impact. It is an alignment with what I do every day as a creative. My personal mission is to move people from inspiration to action to outcomes through art and education.
Our world and our every day lives have been significantly disrupted. And I think that's ok because there is no growth in comfort. The film is designed to make people uncomfortable, but not just for the sake of being uncomfortable. We want to challenge people to reconsider their worldview and how it may directly or indirectly contribute to the oppression and mistreatment of others.
Ultimately it is our mission to create a world where every single person knows that they are safe, valued, and necessary. That starts with careful and critical consideration and reflection. Hopefully our film will challenge the viewers to do just that.
-Javier Sanchez is a Columbus-based producer and filmmaker. Hear from Sanchez and the cast and crew of Right to Remain when you register for the June 25 Meet Your Creative Community conversation via Zoom. For more about the film please visit www.therighttoremain.com.
Comments
comments