Need an idea at home to keep children of all ages engaged?
CMA has packed up all the materials you need to stay engaged with creativity all in one package.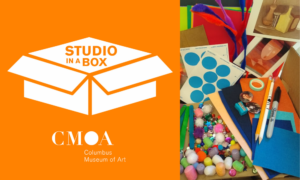 Studio in a Box offers all the basics to keep you creating and making with supplies shipped right to your home. Need a dose of inspiration? Check out our #myCMAstudio challenges for a weekly dose of creativity or use the materials with kids as part of our Weekly Studio Meet-Up. Your support of Studio in a Box helps sustain additional virtual CMA programming.
Your Studio in a Box will include: a blank journal, watercolors, crayons, sharpie marker, glue stick, cardstock, pencil and sharpener with assorted postcards, stickers and lots of extra arts and craft supplies.
Tag your Studio in a Box creations at #myCMAstudio on your favorite social media.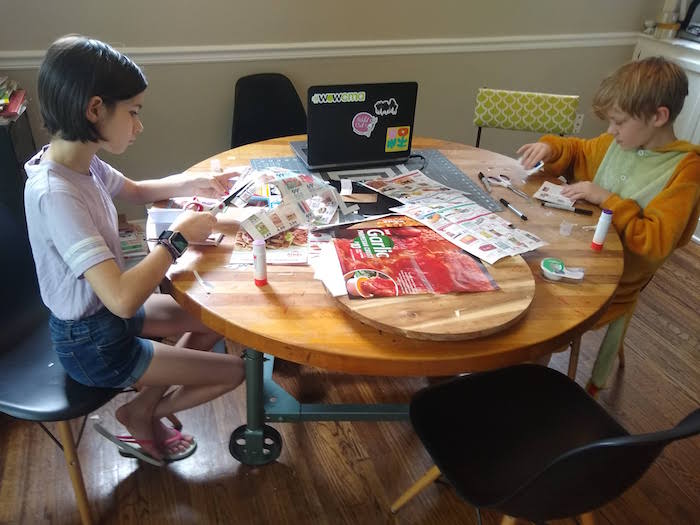 –Megan Green brings more than a decade of creative entrepreneurship into her role at CMA as the Manager of Studio of Initiatives. She's shared her passion for supporting artists through her direction at Craftin' Outlaws and Midwest Craft Con.
Open Studio is a drop-in program hosted on Saturdays and part of CMA's JPMorgan Chase Center for Creativity Studio to explore ideas, solve creative challenges, and collaborate with friends and family. We look forward to inviting you back to Open Studio and other CMA experiences when in-person events resume.