For the past eight years, Wonderball has been known for bringing light back into the city after all the winter holidays have passed and the cold is still months away from being over. My first time attending as a volunteer was around 2018 and my eyes were so big! I had so many questions but I just enjoyed all the vibes, all the fashion, music and cocktails of course. But here we are in 2022 and I finally got to ask those questions I had from back when. Let's take it back to 2015 when Wonderball began.
Question: How did Wonderball get its start?
The Columbus Museum's Art Celebration was originally two parties. First a dinner party, black tie gala–very classic and traditional. Then you had Art Fusion which was a party with live bands, dancing and cocktails–-more on the lively end. While both these events supported the good work of the museum, there was a desire to cultivate a new younger audience to celebrate curiosity, wonderland imagination while also celebrating the art community in our city right here in Columbus, Ohio. The question was how to accomplish all this…and the answer was Wonderball.
In 2015, a powerhouse group of museum staff and community members volunteered to create the best of both worlds. An accessible event that would connect with young folks and expand the museum's circle of supporters.
Question: What's the vibe at Wonderball?
A new theme every year. Creative performances that showcase talent that may be typically over looked, on display for so many to see! The freedom to leave the norm. To create and dress so freely using the colors black and white. Hosting Wonderball in late January was a way to help lift spirits and give folks something to be excited about. And if you've been to this fundraiser you know it does just that!!
Question: What happened to Wonderball during the pandemic?
Moving into the future. Remember, Wonderball went virtual during the pandemic? No one would have predicted such a tragedy. But once again, the Columbus Art Museum came through with love and light to the MANY OF YOU who attended virtually.
Question: What can we expect from Wonderball in 2022?
Leading us to 2022 where the world is open again and folks are wanting to sing, dance and dress up all together again. You can count on the Wonderball team to make that happen! Considering your health and safety is top priority, so we will be hosting Wonderball on May 13th, opening the indoor and outdoor museum space. We'll be incorporating a POP of color along with the signature black and white fashions. The future of Wonderball is here and I can't wait for you to experience this.
Question: How can you join us at Wonderball this year?
P.S Don't miss Wonderball, on Friday May 13th 2022! General admission is going FAST—only 200 tickets are available. Get yours today!
There are also ways to participate for free! Sign up for a volunteer slot to help out on the day of the event. Click here for more information.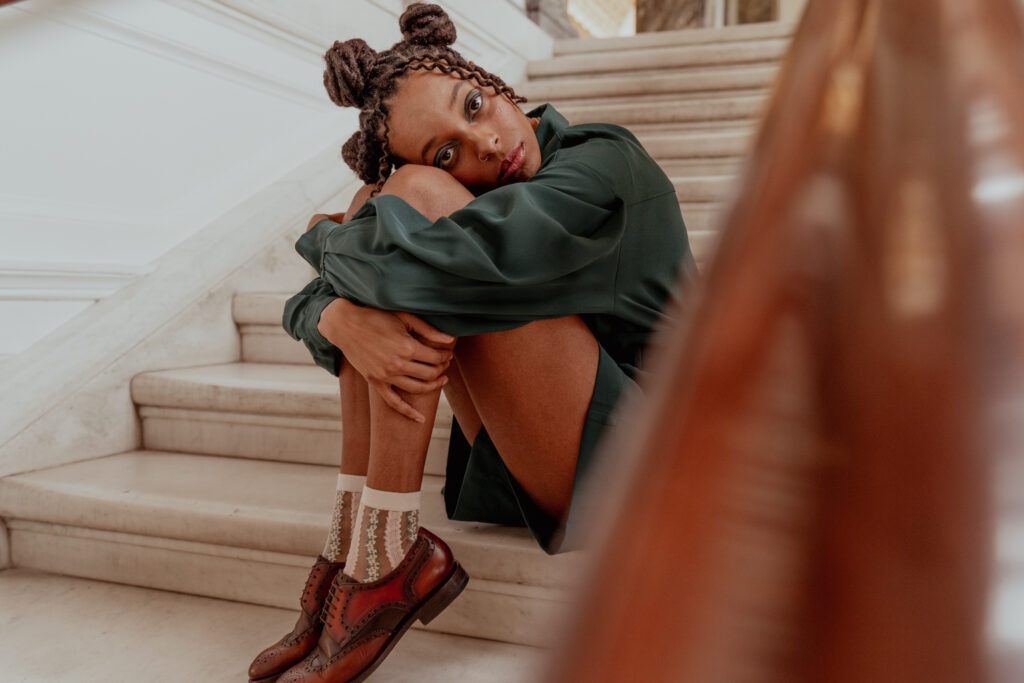 About the Author
My name is Chyna Tene. I am formally known as a fashion model but I have many sides to me. I love nature, yoga, food and contributing something beautiful and meaningful into this world! Hope you enjoy this blog check me out on Instagram to learn more about my work!